Record d'affluence ? l'?dition 2005 de la conf?rence be ; le taux de satisfaction des participants se maintient ? 99%
Publié le Mercredi 29 juin 2005 à 19:46
Catégorie : ,
Source : Hugin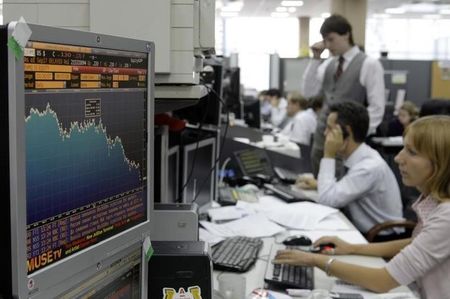 Presse économique / Technologie
EXTON, Pennsylvanie -- (BUSINESS WIRE) -- June 29, 2005 --
Rendez-vous sur le site www.be.org/preregister pour vous préinscrire à l'édition 2006 de la Conférence BE, qui se tiendra du 21 au 25 mai 2006 à Charlotte, en Caroline du Nord
Bentley Systems, Incorporated, a annoncé ce jour que l'édition 2005 de la (Bentley Empowered) Conférence BE (le rassemblement annuel des utilisateurs d'applications bâties sur des technologies Bentley, NDLT), qui s'est tenue du 8 au 12 mai dernier à Baltimore, dans le Maryland, avait réuni au Centre de Conventions de Baltimore plus de 2000 participants venant de 644 entreprises et 43 pays différents, soit une affluence supérieure de 20% à celle enregistrée l'année dernière.


BE Conference 2005 Scores Record Attendance, Maintains 99 Percent Satisfaction Rating
Business Editors/Technology Editors
EXTON, Pa.--(BUSINESS WIRE)--June 29, 2005-- Go to www.be.org/preregister to Pre-Register for BE Conference 2006, Being Held in Charlotte, North Carolina, May 21-25 Bentley Systems, Incorporated today announced that BE Conference 2005, which ran May 8-12, drew more than 2000 attendees from 644 organizations and 43 countries to the Baltimore Convention Center, exceeding last year's total attendance figures by 20 percent
Moreover, it maintained the 99 percent attendee satisfaction rating achieved at the 2004 conference
The BE Conference provides a once-a-year learning opportunity for Bentley users and their managers.
This year's conference offered attendees more than 350 information-rich sessions, including keynotes presented by Bentley executives and industry luminaries, more than 300 Learning Units of professional training, 45 new technology update sessions, and 116 best practice sessions
According to BE Conference 2005 attendee and BE Awards juror Monica Schnitger, senior vice president of market analysis with Daratech, Inc., this year's conference was the best yet.
Said Schnitger: "I've attended a number of other BE Conferences and am always impressed with the quality of the presentations and enthusiasm of the attendees.
The 2005 event took everything to a new level
"The keynotes and best practice sessions were particularly informative, and right on the mark in terms of the challenges that today's AEC and geospatial users face on a daily basis.
The nominees for the BE Awards were exceptional - complex projects, global teams, innovative use of technology.
It was truly difficult to pick a few winners out of so many worthy candidates.
Above all, there was an energy at BE Conference 2005 that became evident as soon as you walked through the doors of the convention center." "Without question, I'll be back in 2006," added Schnitger
Those interested in attending BE Conference 2006, being held in Charlotte, North Carolina, May 21-25, can pre-register at www.be.org/preregister
BE Conference 2005 Keynotes BE Conference 2005 began with inspiring and informative keynotes by Bentley executives and Tom Peters, management visionary and civil engineer
Tony Flynn, Bentley chief marketing officer, opened his address with a reminder of the critical role Bentley users play in the infrastructure that provides a higher quality of life for all.
"We salute your work in creating and improving our infrastructure," he said.
"Thank you for making the world a better place." Flynn cited mathematician Norbert Wiener, father of the system feedback theory known as cybernetics.
The AEC industry can benefit from Weiner's advice, Flynn said: First, to improve performance, don't just improve feedback - improve the structures for providing feedback into projects.
"Better structures for feedback and information require our collective energies," Flynn said
Second, remove noise from feedback and information, such as the disorder caused by incompatible IT platforms and file formats.
"It's simply not OK for vendors to employ practices that only add noise to our information," Flynn said.
"The quality of our information is a measure of our order and our competitiveness.
Don't mess with it." Next up on the dais was Tom Peters, author of "In Search of Excellence" and a subsequent string of landmark works.
Peters, who earned bachelor's and master's degrees in civil engineering from Cornell University and an M.B.A. and doctorate degree in business from Stanford University, challenged attendees to create extraordinary, innovative projects that would carry their creators' names into history.
He praised BE Award nominees as "people who stuck their necks out, people who had the guts to go for it." CEO Greg Bentley wrapped up the Monday morning session with highlights from the first Bentley annual report.
Before discussing key developments in the company's markets and product lines - including eight corporate acquisitions in 2004 and several thus far in 2005 - Mr. Bentley provided 2004 financial and market metrics.
"We continued our consistent revenue growth by surpassing the milestone of $300 million in 2004, an annual increase of almost 17 percent," said Mr Bentley.
"The majority of our revenue is from subscriptions, for which we also surpassed a milestone of $200 million in annualized run rate." "In terms of profitability," Mr. Bentley continued, "our operating margins also improved to record levels during 2004.
As a private company, we pay most attention to the unambiguous measure of operating cash flow, which was nearly $45 million
"Finally, our balance sheet is very solid, with our $75 million bank credit line unused.
We maintain comfordiv cash balances, with negligible debt, and stockholders' equity of about $100 million." Mr. Bentley also pointed to the following as measures of the company's continued growth and accomplishments in 2004:
-- Bentley achieved 14 first-place rankings in Daratech's plant market reports
-- Among the Engineering News-Record Top Design Firms listed in 2004, a record 81 percent are Bentley subscribers.
Together, these firms perform more than 90 percent of the design work of all of the ENR Top Firms
-- Since BE Conference 2004, users earned 50 percent more Bentley Institute Learning Units than in the preceding year
Buddy Cleveland, senior vice president Bentley Software, set the stage for the afternoon sessions on MicroStation V8 XM Edition and ProjectWise V8 XM Edition - scheduled to be released early in the fourth quarter of this year.
"Over the years," said Cleveland, "AEC has evolved a number of fundamental business processes that are core to the AEC industry and AEC projects.
The new XM editions of MicroStation and ProjectWise are all about making these core AEC business processes work better for users." He said the XM editions enable users to be more effective in terms of productivity, quality, timeliness, and completeness, and can help them achieve real breakthroughs in process improvements
Next, Bhupinder Singh, Bentley senior vice president of platform products, led a two-hour demonstration of the major innovations in the XM editions of MicroStation and ProjectWise.
In MicroStation V8 XM these include structured workflows, structured content, 3D in PDF, and an updated GUI and new display subsystem.
Combined, these provide power with simplicity.
The XM edition of ProjectWise V8 - the company's integrated system of collaboration servers - provides innovations that simplify distributed engineering and provide enterprise-wide access to project information
In both editions, said Singh, Bentley has continued down the same path it took with the 2004 Edition by adding to and augmenting the underlying core technologies, "leveraging them between our desktop platform MicroStation and server platform ProjectWise, increasing their functionality, and increasing their utilization in our discipline-specific solutions and third-party applications built on these platforms." The final keynote of the afternoon was given by CTO Keith Bentley, who presented his outlook for the company's products as well as information technology in general
.
Partly because of its complex workflows, the AEC industry has been slower than others to embrace technology's advantages, said Mr. Bentley.
But when it comes to embracing change, he said, "the only thing stronger than inertia is innovation." And the XM products, he said, offer plenty in the way of innovation.
In particular, Mr. Bentley highlighted Distributed DGNs, which he calls "the silver bullet of XM." This technology enables distributed engineering by letting team members work in parallel on a common file set.
Individual users' changes can then be merged together, with overlaps or conflicts managed as needed.
"This capability is revolutionary," Mr. Bentley said
He explained that the XM products represent the second stage of the V8 generation of Bentley products, and are compatible with all V8 projects.
Added Mr. Bentley, "Because the transition is easy, I expect the adoption to be rapid." On Wednesday, during his luncheon keynote, Bentley COO Malcolm Walter called attention to an industry-wide imperative.
He focused on what he calls "NIST dollars" - the billions wasted due to lack of interoperability among systems
Walter explained that last year's study by the National Institute of Standards and Technology (NIST) found nearly $16 billion wasted each year in U.S. capital facilities alone.
He said that when one adds civil infrastructure, geospatial networks, and the rest of the world, the final cost in NIST dollars is many times greater.
Asked Walter, "Don't we need to stop the bleeding and start the healing?" Industry can reclaim those NIST dollars, added Walter, by achieving "return on interoperability." The return can be huge, he explained, both in time and dollars.
Improved interoperability could mean savings of up to 40 percent in engineering time and 50 percent in delivery time, and 30 percent of the cost of a building project
"There is hope," Walter said.
"This problem can be solved, and is being solved today by many Bentley users." He went on to cite examples of users currently achieving a substantial return on interoperability
To view videos of all of the keynotes at BE Conference 2005, go to www.be.org
Other BE Conference 2005 Sessions Also among BE Conference 2005's more than 350 information-rich sessions were:
-- Market-Specific Keynotes - Presented by Brad Workman, Bentley Building vice president; Gabe Norona, Bentley Civil senior vice president; Styli Camateros, Bentley Geospatial vice president; and Jeff Hollings, Bentley Plant senior vice president
-- Best Practices - More than 100 sessions, sponsored by Bentley Professional Services, were held on the best application of technology from experienced peers and technology experts
-- New Technology - More than 45 sessions direct from Bentley developers and product managers on the newest products were presented by Bentley Software.
Included were sessions that provided an early look at and test drive of MicroStation V8 XM Edition and ProjectWise V8 XM Edition.
Eager to try out this new technology, attendees filled every available seat in the XM test-drive sessions on each of the four days they were offered
-- Professional Training - More than 300 Learning Units of professional training in more than 125 courses were provided by Bentley Institute
-- Networking - Numerous opportunities to network and socialize with peers and friends were available at a host of events, including the BE Awards of Excellence gala evening
To review all the sessions offered at BE Conference 2005, go to www.be.org
2005 BE Awards of Excellence As always, the annual BE Awards of Excellence, which honor the extraordinary work of Bentley users improving the world's infrastructure, were a high point of the conference.
These projects set benchmarks for their industries, and showcase the imagination and technical mastery of the organizations that created them
This year's BE Awards of Excellence ceremony recognized more than 190 organizations from around the world.
A record 204 nominees were honored for awards in 33 categories in the professional portion of the program, and an additional 20 nominees were honored in the academic portion.
The winners were selected by an independent panel of BE Awards jurors, which included accomplished Bentley users and distinguished industry experts
Matt Ball, editor of GeoWorld magazine, found his experience as a 2005 BE Awards juror to be very rewarding.
Said Ball: "Being a member of the BE Awards jury is a highlight among the many industry events that I attend each year.
The exercise provides insight into how Bentley tools are being leveraged in diverse application areas
"I was particularly impressed by the impact that Bentley tools have had in these implementations.
The fact that glowing testimonials come direct from customers is most compelling." The winners were announced during a dinner and ceremony hosted by Alan Farkas of Farkas Berkowitz & Company, a Washington-based management consulting firm specializing in infrastructure, and co-sponsored by McGraw-Hill Construction, publisher of Engineering News-Record
For more on the 2005 BE Award winners, including project summaries, go to www.be.org/2005beawardwinners.
For a list of all 204 of the BE Award nominees, visit www.be.org
Bentley Institute Star Program Bentley used the occasion of BE Conference 2005 to introduce the Bentley Institute Star Program, which recognizes and tracks the learning achievements of Bentley users.
The program includes the new online transcripts from the Bentley Institute.
"By tracking transcripts online," says Chris Klein, principal of industry analyst firm ZweigWhite, "individuals measure their ongoing career development and communicate their value to company management.
At the same time, managers can instantly monitor and assess professional development across the organization to determine whether its training investments are paying off." Bentley users earn one star for every 16 hours spent in Bentley Institute professional training, and can earn up to five stars based on their accumulated Bentley Institute training time.
Users with multiple stars will be eligible for rewards provided by Bentley, including exclusive access to training specialists, free training opportunities, special events and discounts at the annual BE Conference, and more.
For a complete list of Bentley Institute Star Program rewards, go to www.bentley.com/starprogram
BE Conference Attendees BE Conference attendees came from AE firms, architecture firms, design-build firms, engineering consultants, facility owner-operators, departments of transportation, rail companies, site engineering firms, communications and utilities firms, federal government and defense contractors, local governments, public works departments, plant engineering, procurement and construction contractors (EPCs), and plant owner-operators
About BE
BE, which stands for Bentley Empowered, represents: the achievements of Bentley users in improving the world's infrastructure, how Bentley can help them reach their goals, and the common vision and causes Bentley and users share
About Bentley
Bentley Systems, Incorporated provides software for the lifecycle of the world's infrastructure.
The company's comprehensive portfolio for the building, plant, civil, and geospatial vertical markets spans architecture, engineering, construction (AEC) and operations.
With 2004 revenues exceeding $300 million, Bentley is the leading provider of AEC software to the Engineering News-Record Design 500 and major owner-operators
To receive Bentley press releases as they are issued, visit www.bentley.com/bentleywire.
For more information, visit www.bentley.com
Bentley, the "B" logo, BE, BE Awards of Excellence, MicroStation, MicroStation V8 XM Edition, ProjectWise, ProjectWise V8 XM Edition, XM, Bentley Institute Star Program, and Bentley Institute are either registered or unregistered trademarks or service marks of Bentley Systems, Incorporated or one of its direct or indirect wholly-owned subsidiaries.
Other brands and product names are trademarks of their respective owners
CONTACT:
Bentley Systems, Incorporated
Ron Kuhfeld, 610-321-6493
email: [email protected]
ETAM DEVELOPPEMENT : Note d'information