Publié le Lundi 23 mai 2005 à 14:26
Catégorie : ,
Source : Hugin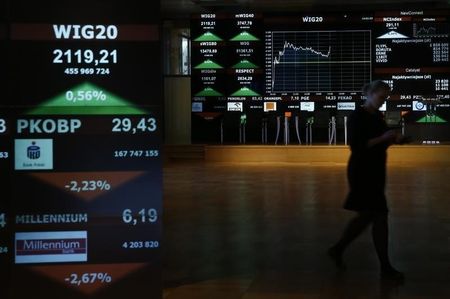 Business Editors/Health Editors
OSS, The Netherlands & THE WOODLANDS, Texas--(BUSINESS WIRE)--May 23, 2005--Lexicon Genetics Incorporated (NASDAQ: LEXG) and Organon, la division Santé humaine d'Akzo Nobel (NASDAQ: AKZOY), a annoncé un accord de collaboration visant la recherche, le développement et la commercialisation de produits de biothérapeutique. Cette collaboration associera les objectifs de recherche et les ressources en biothérapeutique d'Organon au développement clinique, à la production dans le domaine de la biologie et au réseau de commercialisation de Lexicon Genetics, afin d'accélérer le développement de nouveaux anticorps et de protéines sécrétées.


( BW)(TX-ORGANON)(LEXG) Organon and Lexicon Genetics Collaborate to Develop Biotherapeutics Drugs
Business Editors/Health Editors
OSS, The Netherlands & THE WOODLANDS, Texas--(BUSINESS WIRE)--May 23, 2005--Lexicon Genetics Incorporated (NASDAQ: LEXG) and Organon, the human healthcare business of Akzo Nobel (NASDAQ: AKZOY), announced the formation of a collaboration to jointly discover, develop and commercialize novel biotherapeutics. The collaboration is designed to combine Lexicon's target discovery and biotherapeutics capabilities with Organon clinical development, biologics manufacturing and commercialization franchise to accelerate the development of novel therapeutic antibodies and secreted proteins.
"This collaboration, in conjunction with the establishment of our new biotechnology research center in Cambridge, Massachusetts, reinforces the strong commitment at Organon to research and development and alliances to expand our biopharmaceutical franchise into other areas, including immunology," stated David Nicholson, executive vice-president global research at Organon.
"Lexicon's leadership in novel target discovery complements our own biotechnology research and development capabilities and should provide both of our companies with a new generation of drugs." Organon and Lexicon will initiate the collaboration by selecting up to 300 genes that encode secreted proteins or potential antibody targets.
Lexicon will create and analyze mouse knockouts of each of the 300 genes to identify promising human drug targets. Organon and Lexicon will jointly select targets for further research and development and will equally share costs and responsibility for research, preclinical and clinical activities. Organon and Lexicon will together determine how best to commercialize collaboration products and will equally benefit from product revenue. Organon will have principal responsibility for the manufacturing of biotherapeutic products resulting from the collaboration for use in clinical trials and for worldwide sales
Lexicon will provide two of its advanced drug discovery programs for inclusion in the collaboration. Lexicon will receive an upfront payment of $22.5 million from Organon in exchange for access to Lexicon's drug target discovery capabilities and the exclusive right to co-develop biotherapeutic products that modulate the 300 genes selected for the collaboration, including the two existing drug discovery programs. Organon will also provide annual research funding totaling up to $50 million to Lexicon for Organon's 50% share of the collaboration's costs during the four-year target function discovery portion of the alliance
"Our companies will gain a strategic advantage by combining Lexicon's powerful target discovery engine with Organon's drug development and commercialization experience and manufacturing capability to move rapidly from gene function discovery to marketed therapeutic products," said Arthur T. Sands, M.D., Ph.D., president and chief executive officer of Lexicon.
"We expect a robust pipeline of new antibody drugs and protein therapeutics to result from the combined efforts of our discovery and development teams."
About Organon
Organon - with shared head offices in Roseland, New Jersey, U.S.A and Oss, The Netherlands - creates, manufactures and markets prescription medicines that improve the health and quality of human life. Through a combination of independent growth and business partnerships, Organon strives to remain or become one of the leading pharmaceutical companies in each of its core therapeutic fields: reproductive medicine, psychiatry and anesthesia
. Organon products are sold in over 100 countries, of which more than 60 have an Organon subsidiary.
Organon is the human health care business unit of Akzo Nobel.
Additional information about Organon is available through its corporate website, www.organon.com.
About Lexicon Genetics
Lexicon Genetics is a biopharmaceutical company focused on discovering and developing new ways to treat human disease. Lexicon is systematically discovering the physiological and behavioral functions of genes to identify potential points of therapeutic intervention, or drug targets. Using its proprietary gene knockout technology, Lexicon has advanced more than 60 validated small molecule and biotherapeutic targets into drug discovery programs in six therapeutic areas. Lexicon is working both independently and through strategic collaborations and alliances to accelerate the development and commercialization of its discoveries.
Additional information about Lexicon is available through its corporate website, www.lexicon-genetics.com.
Organon Safe Harbor Statement*
This press release may contain statements which address such key issues as Akzo Nobel's growth strategy, future financial results, market positions, product development, pharmaceutical products in the pipeline, and product approvals. Such statements, including but not limited to the "Outlook", should be carefully considered and it should be understood that many factors could cause forecasted and actual results to differ from these statements. These factors include, but are not limited to, price fluctuations, currency fluctuations, developments in raw material and personnel costs, pensions, physical and environmental risks, legal issues, and legislative, fiscal, and other regulatory measures. These factors also include changes in regulations or interpretations related to the implementation and reporting under IFRS, decisions to apply a different option of presentation permitted by IFRS, and various other factors related to the implementation of IFRS, including the implementation of IAS 32 and 39 for financial instruments.
Stated competitive positions are based on management estimates supported by information provided by specialized external agencies. For a more complete discussion of the risk factors affecting our business please refer to our Annual Report on Form 20-F filed with the United States Securities and Exchange Commission, a copy of which can be found on the Company's website.
* Pursuant to the U.S. Private Securities Litigation Reform Act 1995.
Lexicon Genetics Safe Harbor Statement
This press release contains "forward-looking statements," including statements about Lexicon's growth and future operating results, discovery and development of products, strategic alliances and intellectual property, as well as other matters that are not historical facts or information.
These forward-looking statements are based on management's current assumptions and expectations and involve risks, uncertainties and other important factors, specifically including those relating to Lexicon's ability to successfully conduct preclinical development of its drug candidates and advance such candidates into clinical development, achieve its operational objectives, obtain patent protection for its discoveries and establish strategic alliances, as well as those relating to manufacturing, the regulatory process, intellectual property rights, and the therapeutic or commercial value of its drug candidates, that may cause Lexicon's actual results to be materially different from any future results expressed or implied by such forward-looking statements.
Information identifying such important factors is contained under "Factors Affecting Forward-Looking Statements" and "Business - Risk Factors" in Lexicon's annual report on Form 10-K for the year ended December 31, 2004, as filed with the Securities and Exchange Commission. Lexicon undertakes no obligation to update or revise any such forward-looking statements, whether as a result of new information, future events or otherwise.
CONTACT:
Organon
Monique Mols, +31-(0)412-665440 monique.mols@organon.com
or
Lexicon Genetics
Bobbie Faulkner, +1-281/863-3503 bfaulkner@lexgen.com
KEYWORD: TEXAS NETHERLANDS INTERNATIONAL EUROPE
INDUSTRY KEYWORD: MEDICAL PHARMACEUTICAL BIOTECHNOLOGY PRODUCT
SOURCE: Organon
ETAM DEVELOPPEMENT : Note d'information