Lawson lance une alternative probante au " big two " sur le marché du erp global
Publié le Mercredi 3 mai 2006 à 12:14
Catégorie : ,
Source : Hugin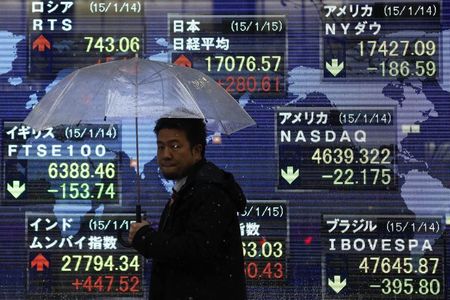 La nouvelle société souhaite simplifier l'utilisation des applications ERP
ST. PAUL, Minn., et STOCKHOLM, Suède – Le 3 mai 2006 - Lawson Software (Nasdaq: LWSN) (SSE: LWSN) et Intentia International ont commencé officiellement leur activité ensemble aujourd'hui, avec pour objectif la simplification significative du développement, du déploiement, de la maintenance et de l'utilisation des applications ERP. Lawson fournira une large variété d'applications dans 20 langues différentes, pour plus de 4.000 clients dans plus de 40 pays.
Lawson and Intentia completed their combination last week, when more than 97 percent of Intentia's share- and warrant-holders accepted Lawson's offer for newly issued shares of Lawson common stock. The combined entity will retain the name of Lawson Software. The company's new brand and www.lawson.com also debuted today.
The combination has brought together two of the industry's strongest mid-market players. Lawson can now effectively serve manufacturing, distribution and services industries across the globe and its revenues will closely mirror the global ERP marketplace, with 45 percent coming from North America, 45 percent from Europe and the remainder from Asia-Pacific. Total combined revenues are approximately $750 million.
"The market needs a strong, viable vendor that can offer simplicity over the complexity of the two large ERP vendors," said Lawson President and CEO Harry Debes. "The market wants choice, and we expect to establish ourselves as the preferred ERP provider for companies that want to streamline business processes and run their operations more effectively. Just as importantly, we intend to be a company that is simple to do business with, and we intend to deliver on our promises."
Debes said the company now begins a period of integration that builds on months of prior planning. Lawson and Intentia used the pre-merger period to finalize integration plans and improve overall operating effectiveness within both organizations.
A key part of Lawson's integration plans is ensuring continuity - serving customers without interruption and protecting their long-term investments. This means existing customers will work with the same account executives, the same consultants, and the same support center contacts. Regional management will also be little changed, and Lawson promises a 24-hour guaranteed response to any customer inquiry made to any Lawson employee.
Similarly, Lawson will continue to maintain two separate product lines, known as Lawson M3 and Lawson S3. Lawson M3 applications are designed for the "make, move, maintain" markets traditionally addressed by Intentia. These markets include fashion and apparel, food and beverage, wholesale distribution and asset-intensive industries. The applications include enterprise management, supplier relationship management, customer relationship management, supply chain management, value chain collaboration, enterprise performance management and workplace management.
The Lawson S3 applications are designed for the "staff, source, serve" markets Lawson historically addressed. These markets include healthcare, retail, local government, K-12 education and banking and insurance. The Lawson S3 applications include human capital management, enterprise financial management, supply chain management and enterprise performance management.
The new company is targeting three specific new license revenue opportunities created by the merger. First, Lawson believes there is an opportunity to significantly increase the penetration of the Lawson M3 product line into the U
.S. market, where it currently has a much smaller share than in Europe. Second, Lawson intends to offer its human capital management suite to new and existing customers in the European and Asian markets. Today, nearly all HCM revenue is derived from North America. Third, the company expects to provide an enterprise asset management suite to its Lawson S3 customers to track both human and physical assets, such as medical equipment.
Both the Lawson S3 and Lawson M3 product lines are built on industry-standard Java-based technology, and both will share the same Lawson Enterprise Performance Management suite. The company is also committed to leveraging existing initiatives to rapidly develop and deploy adapdiv applications for service-oriented architectures (SOA).
Lawson Software - Terry Blake
U.S. Media
+1-651-767-4766 -- [email protected]
Lut Verschueren Europe Media
+32-473 71 32 92 - [email protected]
Lannette Cox
Australia/New Zealand and Asia Media
+61-2-8437-5803 - [email protected]
Niki Larsen
Weber Shandwick - +1-952-346-6268
About Lawson Software
Lawson Software provides software and service solutions to 4,000 customers in manufacturing, distribution, maintenance and service sector industries across 40 countries. Lawson's solutions include Enterprise Performance Management, Supply Chain Management, Enterprise Resource Planning, Customer Relationship Management, Manufacturing Resource Planning, Enterprise Asset Management and industry-tailored applications. Lawson solutions help customers simplify their businesses or organizations by streamlining processes, reducing costs and enhancing business or operational performance. Lawson is headquartered in St. Paul, Minn., and has offices around the world. Visit Lawson online at www.lawson.com.
Forward-Looking Statements
This press release contains forward-looking statements that contain risks and uncertainties. These forward-looking statements contain statements of intent, belief or current expectations of Lawson Software and its management. Such forward-looking statements are not guarantees of future results and involve risks and uncertainties that may cause actual results to differ materially from the potential results discussed in the forward-looking statements. The company is not obligated to update forward-looking statements based on circumstances or events that occur in the future. Risks and uncertainties that may cause such differences include but are not limited to: uncertainties in Lawson's ability to realize synergies and revenue opportunities anticipated from the Intentia International acquisition; uncertainties in the software industry; global military conflicts; terrorist attacks; pandemics, and any future events in response to these developments; changes in conditions in the company's targeted industries; increased competition and other risk factors listed in the company's most recent Quarterly Report on Form 10-Q filed with the Securities and Exchange Commission and as included in Lawson Holding's Form S-4 Proxy Statement/Prospectus filed with the Commission.
# # #
ETAM DEVELOPPEMENT : Note d'information