Fulbright agrandit ses bureaux londoniens, acquiert de nouveaux espaces et accueille neuf nouveaux avocats dont l'un des meilleurs cabinets d'avocats britanniques, lista cannon
Publié le Mardi 21 juin 2005 à 11:01
Source : Hugin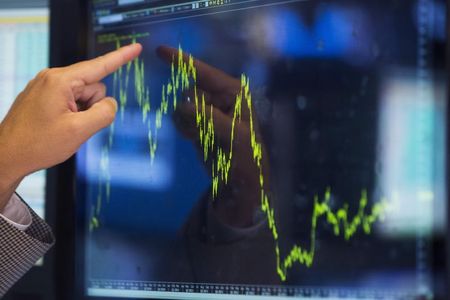 LONDRES -- (BUSINESS WIRE) -- June 21, 2005 --Le cabinet d'avocats américain acquiert de nouveaux locaux en prévision de son extension future et reconnaît que ses bureaux londoniens constituent la plaque tournante de ses activités d'arbitrage international, de résolution des conflits transnationaux et de transactions commerciales. Le cabinet d'avocats international de Fulbright & Jaworski annonce son déménagement dans de nouveaux bureaux situés dans le centre de Londres, le long du Strand. La société annonce par ailleurs l'arrivée de neuf avocats au sein de ses bureaux londoniens, dont notamment Lista Cannon, l'un des cabinets d'avocats britanniques les plus en vue.


(BW)(TX-FULBRIGHT-&-JAWORSKI) Fulbright London Office Expands, Taking New Space and Adding Nine Lawyers, Including Top UK Lawyer Lista Cannon
LONDON--(BUSINESS WIRE)--June 21, 2005--Firm Acquires New Facilities with Room for Further Expansion; Recognizes London Office as Hub for International Arbitration, Transnational Disputes Practice and Commercial Transactions. The international law firm of Fulbright & Jaworski announces its move to new offices in London just off the Strand. In addition, the firm announces that nine lawyers have joined the London office, including prominent UK lawyer Lista M. Cannon.
The other new lawyers are partners David J. Howell and Graham Simkin, senior associates Yeages Cowan, Richard D. Hill and Jonathan Sutcliffe, counsel Tanya E. A. Melnyk and associates Kate H. Davies and Sarah Thomas. Steven B. Pfeiffer, Chair of Fulbright's Executive Committee (who served in the firm's London office from 1979 to 1986) credited the recent growth to an expansion in London of practice areas in which Fulbright has had longstanding and well recognized reputations, including litigation, arbitration, energy, intellectual property and project finance.
The London office will also strengthen its American law focus on U.S. corporate and tax advice. "Our practice offerings in London are deeper and broader with these additions. We are especially pleased that Lista Cannon is joining us as senior partner in London and head of our UK and European disputes work," said Mr. Pfeiffer.
"The expansion of our office is perfectly timed with our move to the new offices just off the Strand, proximate to legal London and with convenient access to the City." Lista M. Cannon, senior partner in the London office, commented, "Fulbright's legacy is deeply rooted in disputes and litigation. Most American firms build London offices on a commercial matters base. While Fulbright is strong in this area, it remains true to its core franchise in disputes, and the firm has built its expansion on that premise. That's an unusual business model for the growth of an American law firm in Europe.
It's a perfect fit with my practice, which is rooted in transnational disputes resolution." Stephen F. Vogel, partner-in-charge of the London office, added, "With our growth in London, it was an opportune time to establish new quarters with ample room for expansion. As one of the world's leading centers of transnational litigation and international arbitration, London is an important location for our firm. We have great confidence in Lista Cannon's ability to lead our London disputes practice during this important and exciting time.
She and all of our new colleagues bring with them a wealth of experience across a wide range of industries. These are very talented and experienced lawyers who have represented some of the largest multinational corporations and sovereign governments in an array of cross-border disputes. We are extremely gratified by the confidence these lawyers have demonstrated in our firm and in our strategic vision by joining us in London."
Biographical Information
Lista M. Cannon – Partner
A native New Yorker who received her LL.B. from London University in 1972, Ms. Cannon was one of the first American women to qualify as a solicitor in England (1974). In moving to Fulbright, she brings more than 30 years' experience in international litigation, arbitration, regulatory investigation and enforcement proceedings, sovereign immunity issues, risk assessment and transnational commercial disputes.
She has a strong banking, finance and arbitration practice, in which she represents multinational corporations, governments and financial institutions. She is qualified as a lawyer in England and Wales, and is licensed in New York.
Ms. Cannon served as Acting Head of Enforcement at the Securities Investment Board during the transition to the Financial Services Authority. Over the course of Ms. Cannon's career, she has managed many high-profile disputes, including:
-- Representing a global energy producer in connection with regulatory enforcement proceedings arising out of the restatement of oil reserves.
-- Acting for the Government of Canada in litigation from the collapse of the international tin market.
-- Acting for a leading German bank in fund management litigation against one of the largest UK banks.
-- Involvement in the Financial Services Authority investigations and civil claims relating to the collapse of the Split Capital market in the UK.
-- Representation before the London Metal Exchange of a major broker in connection with the collapse of the copper market in the Sumitomo scandal.
-- Acting for a multinational financial services firm in Maxwell-related litigation and regulatory enforcement proceedings, including Serious Fraud Office investigations.
David J. Howell – Partner
David Howell has more than 20 years of experience in the resolution of substantial international commercial, investment, construction and engineering disputes. He is an appointed arbitrator in arbitrations held under the ICC Rules of Arbitration, SIAC and ad hoc rules.
Prior to joining Fulbright, Mr. Howell had led Baker & McKenzie's Southeast Asia Arbitration Group. He headed Baker's Asia Dispute Group from 1998 to 2002 and was the Asia representative on that firm's Global Arbitration Group Steering Committee.
Mr. Howell is a solicitor in England and Wales and Hong Kong.
Graham Simkin – Partner
Qualifying as a solicitor in England in 1976, Graham Simkin advises clients involved in disputes and transactions, especially with an intellectual property law aspect. Drawing upon 30 years of activity in business disputes and problems, often for technology-based businesses, Mr
. Simkin has a wide range of experience representing clients in mediation and structured negotiations, as well as formerly serving as Chair/Chief Executive of an international engineering group built around a portfolio of intellectual property rights.
Prior to joining Fulbright, Mr. Simkin was a partner at Richards Butler, where he was head of the Intellectual Property and the Outsourcing Group. He was also a member of the Management Board of the firm.
Mr. Simkin is a solicitor in England and Wales.
Yeages Cowan -- Senior Associate
As a senior associate, Yeages Cowan focuses her practice on project finance, securities and corporate law matters. She also advises clients on general commercial transactions, including mergers and acquisitions.
She transferred to Fulbright's London office from the firm's Washington, D.C. office. Ms. Cowan is admitted to practice in New York, England and Wales and South Africa.
Richard D. Hill -- Senior Associate
Richard Hill practices in international arbitration and commercial litigation, with broad experience in litigation before the English High Court, Court of Appeal, House of Lords and Privy Council, as well as in the courts of certain Commonwealth jurisdictions.
Mr. Hill previously spent seven years with Baker & McKenzie in London and in New York. Called to the Bar in 1996, he was awarded the Prince of Wales Award and has since re-qualified as a solicitor.
Jonathan Sutcliffe -- Senior Associate
Jonathan Sutcliffe joins the firm later this summer from Freshfields Bruckhaus Deringer in London, where he qualified as a solicitor in 1997. Mr. Sutcliffe's practice focuses on international arbitration and commercial litigation. He has extensive experience in investor-sovereign arbitral actions, as well as in energy-related disputes.
Mr. Sutcliffe is a graduate of Worcester College, Oxford (First Class honors in Jurisprudence). He is admitted in England and Wales and in New York.
Tanya E. A. Melnyk – Counsel
Tanya Melnyk has represented government bodies and international corporations in ad hoc and institutional international arbitrations involving disputes relating to a variety of industries. A native of Canada with an LL.B. from the University of Alberta, she also received an LL.M. (First Class honors) from Cambridge University.
Prior to joining Fulbright, Ms. Melnyk practiced with Masons in London and before that with Clifford Chance, both in Singapore and in London. Ms. Melnyk is a solicitor in England and Wales.
Kate H. Davies – Associate
Kate Davies has experience in all forms of dispute resolution, including litigation, international arbitration and mediation. She has worked on a wide variety of matters in the energy, construction and IT sectors.
Fluent in English, Dutch and French, Ms. Davies was admitted as a solicitor in England and Wales in 2004.
Sarah C. Thomas – Associate
Sarah Thomas has extensive experience in international arbitration, construction and litigation matters. Her work spans a diverse range of industries including banking, oil and gas, construction and engineering. She was admitted as a solicitor in England and Wales in 2004.
Ms. Thomas joined Fulbright from the London office of Baker & McKenzie.
About the Firm
Fulbright & Jaworski International LLP in London serves as the base for the firm's UK and European practice in international arbitration, transnational disputes and commercial transactions. Fulbright & Jaworski L.L.P. is consistently ranked among the best litigation firms in the United States.
The firm was named a top U.S. dispute resolution law firm in the Global Counsel 2004/2005 Dispute Resolution Handbook; among the "Arbitration Elite" by The American Lawyer; a top 10 U.S. law firm for intellectual property litigation by IP Worldwide; among the U.S.'s top 30 firms for client service by BTI Consulting and a top 20 corporate law firm in America by Corporate Board Member magazine. Founded in 1919, Fulbright is a full-service international law firm, with more than 900 attorneys in 11 offices.
For more information, visit www.fulbright.com
CONTACT:
For Fulbright & Jaworski
Carla Main, 212-721-7421 [email protected]
or
Allan Ripp, 212-721-7468 [email protected]
or
Fulbright & Jaworski
Leigh Ann Nicas, 713-651-5582 [email protected]
KEYWORD: TEXAS UNITED KINGDOM INTERNATIONAL EUROPE
INDUSTRY KEYWORD: LEGAL/LAW MANAGEMENT CHANGES
SOURCE: Fulbright & Jaworski
ETAM DEVELOPPEMENT : Note d'information