Publié le Lundi 23 mai 2005 à 18:19
Catégorie : ,
Source : Hugin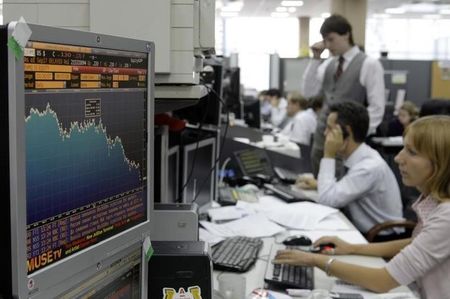 ...développera les marques de bijoux de luxe pour le compte de la nouvelle société en association avec la famille Abramov
Presse Economique
MULTIMEDIA AVAILABLE: https://www.businesswire.com/cgi-bin/mmg.cgi?eid=4894354
LOS ANGELES--(BUSINESS WIRE)-- 23 mai 2005--
Le joaillier House of Taylor Jewelry, Inc. (OTCBB:HJWL), société internationale basée à Los Angeles, a finalisé sa fusion avec Nurescell, Inc., société holding cotée en bourse. La société issue de la fusion adopte le nom de House of Taylor Jewelry, Inc. Dame Elizabeth Taylor et Jack et Monty Abramov, de Mirabelle Luxury Concepts (plus connu pour la marque « Mirabelle 18k » et pour les collections de bijoux de Techline Jewelry), sont les actionnaires majoritaires et fondateurs de House of Taylor.


House of Taylor Jewelry, Inc Established Through Merger with Nurescell Inc.; Principal Shareholder Dame Elizabeth Taylor to Develop Fine Jewelry Brands for New Organization with the Abramov Family
Business Editors
MULTIMEDIA AVAILABLE: https://www.businesswire.com/cgi-bin/mmg.cgi?eid=4894354 LOS ANGELES--(BUSINESS WIRE)--May 23, 2005--House of Taylor Jewelry, Inc. (OTCBB:HJWL), a Los Angeles-based international jewelry company founded by principal shareholders Dame Elizabeth Taylor and Jack and Monty Abramov, of Mirabelle Luxury Concepts, best known for its "Mirabelle 18K" boutique consumer brand and its Techline Jewelry collections, have completed a merger transaction with Nurescell, Inc., a publicly traded holding company, which has adopted the House of Taylor Jewelry, Inc. name for its newly merged corporation
In connection with the merger agreement, through its subsidiary Global Jewelry Concepts, Inc., Nurescell has exchanged 30,000,000 shares of its common stock for 100% of the issued and outstanding shares of common stock of House of Taylor Jewelry.
Following the merger, House of Taylor will have approximately 33,750,000 outstanding shares of common stock and under certain circumstances may issue an additional 2,000,000 shares of common stock to an entity controlled by Dame Elizabeth Taylor based on performance criteria
The Company's board of directors has appointed Jack Abramov as President and Chief Executive Officer, Jack Brehm as Chief Financial Officer, and Monty Abramov as Vice President and Design Director.
Jack and Monty Abramov were principals of Mirabelle Luxury Concepts and Techline Jewelry Corporation, the Los Angeles-based jewelry business operated by their family for two generations.
Jack Brehm is a former audit partner of Ernst & Young, LLP.
The company intends promptly to expand its three-member Board of Directors and form independent audit and compensation committees
House of Taylor Jewelry has also entered into a license agreement with an entity controlled by Kathy Ireland Worldwide(TM), the multi-faceted Lifestyle Design and Marketing firm, to bring fashion and bridal jewelry to market as Kathy Ireland Jewelry exclusively for House of Taylor Jewelry.
This KIWW entity is a principal shareholder and following the merger an additional 1,000,000 shares of common stock may be issued to this KIWW entity based on performance criteria
Through this license agreement, both companies will combine resources in fine jewelry design and marketing to serve jewelry retailers with an array of unique and traditional designs.
Dame Elizabeth will produce jewelry which will range from USD3000 to Elizabeth Couture pieces at a price point of more than USD1,000,000
The Kathy Ireland Collections will serve as opening to mid-tier pricing for House of Taylor Jewelry based on Ms.
Ireland's best-selling Style Guides(R).
The diverse product will sell in the USD200 to USD2500 range.
Ms. Ireland will lead design direction for her own jewelry collections and serve as Ambassador for House of Taylor Jewelry, all under the direction of Dame Elizabeth
"I wanted to share the passion and joy that jewelry has brought to my life with other people," said Dame Elizabeth.
"This new organization is committed to that effort.
Something wonderful is about to happen." "Dame Elizabeth is a humanitarian, a legend, an icon and an extraordinary business leader.
Her success in the worlds of philanthropy, film and the fragrance industry are unequaled," added Ms. Ireland.
"In the world of jewelry, she is unquestionably without rival.
As soon as I learned about Dame Elizabeth's new jewelry venture, I was captivated by the possibilities of learning from her and joining forces with her.
She is my hero and I am so grateful she said yes when I asked to work with her," said Ms
. Ireland
"I am delighted at our accomplishments of the past few months in reaching this milestone, with thanks in large part to the remarkable Dame Elizabeth and Kathy Ireland," said Jack Abramov.
"The executive team and the entire House of Taylor family is deeply committed to its success and future growth.
On behalf of them all, I welcome our shareholders who have chosen to participate with us in this promising endeavor."
About House of Taylor Jewelry, Inc
House of Taylor Jewelry, Inc. was originally formed on the foundation of an exclusive license between Dame Elizabeth Taylor and Jack and Monty Abramov of Mirabelle Luxury Concepts, best known for its "Mirabelle 18K" boutique consumer brand and its Techline Jewelry affiliate
Mirabelle introduced the "Mirabelle 18K" brand to the industry in 2002 with the "Original Diamond Handbag Collection" of detailed and handcrafted miniature purse pendants, boldly designed with diamonds and French enamel.
These were followed by miniature jeweled handbags adorned with original Mirabelle pendants, and the "Players Club" fine jewelry gaming line and artistic "Flower Power" collection, and exclusive product with Caesars Palace for Sir Elton John and Celine Dion.
Techline Jewelry combines state-of-the-art Computer Assisted Design (CAD) with Old World craftsmanship to produce jewelry with futuristic precision diamond settings for its high fashion collections
About Elizabeth Taylor
Dame Elizabeth Taylor is the star of more than fifty-five films, among them "National Velvet", "A Place in the Sun", "Cat on a Hot Tin Roof", "Butterfield 8", "Who's Afraid of Virginia Woolf" and "Cleopatra".
For nearly two decades, she has been a leader in AIDS activism, including her founding roll in the American Foundation for AIDS Research (AmfAR), and establishment of The Elizabeth Taylor AIDS Foundation (ETAF).
She has also been an extraordinarily successful businesswoman with her best selling line of fragrances.
The recipient of numerous honors and awards, she was made a Dame of the British Empire in the year 2000.
In 1987, France bestowed upon her its most prestigious award, the Legion d'Honneur, and in 2001 President Clinton recognized her with the Presidential Citizen's Medal.
She has won two Academy Awards for Best Actress, and in 1993 she received the Jean Hersholt Humanitarian Award from the Academy of Motion Pictures Arts and Sciences for her work on behalf of AIDS.
She also received the BAFTA Fellowship from the British Academy of Film and Television Arts, as well as the Lifetime Achievement Award from the American Film Institute.
Elizabeth Taylor lives in Bel-Air, Calif.
She has four children, ten grandchildren and three great-grandchildren
One of Dame Elizabeth's greatest passions is jewelry, and over the years she has amassed one of the world's foremost collections.
She immortalized her outstanding jewelry collection in The New York Times best-selling book "My Love Affair with Jewelry."
About Kathy Ireland Worldwide
Kathy Ireland is CEO and Chief Designer of Kathy Ireland Worldwide(TM), the Los Angeles-based company she founded in 1993 and has a powerful mission, "...finding solutions for families, especially busy moms." By staying true to her mission she has been recognized as a "best friend to working mothers" by the Associated Press and The Times of London, by Inc.
magazine as the nation's leading female celebrity entrepreneur and by Forbes for building "a design empire." Today thousands of products embody her design philosophy and style, including furniture, flooring, lighting, apparel, decorative accessories, home office and theatre, and bed and window coverings
The Kathy Ireland Brand has a Designer of the Year Nomination, the Good Housekeeping Seal, and a San Francisco Flower and Garden Show Gold Medal.
She was named National Mother of the Year by the National Mother's Day Council.
Ms. Ireland also serves as National Ambassador for Youth for the PTA
In accordance with the safe harbor provisions of the Private Securities Litigation Reform Act of 1995, House of Taylor Jewelry, Inc. notes that statements in this press release that look forward in time (which includes everything other than historical information) involve risks and uncertainties that may affect its actual results of operations.
The following important factors, among others (including those discussed in House of Taylor Jewelry, Inc.'s filings with the Securities and Exchange Commission), could cause actual results to differ materially from those set forth in the forward-looking statements: the availability of funding for current and future operations, the acceptance of our products in the marketplace, and the characteristics and pricing of our products as compared to competing products.
You are cautioned not to place undue reliance on these forward-looking statements, which speak only as of the date of this press release.
House of Taylor Jewelry, Inc. undertakes no obligation to publicly update or revise any forward-looking statements, whether as a result of new information, future events or otherwise
MULTIMEDIA AVAILABLE: https://www.businesswire.com/cgi-bin/mmg.cgi?eid=4894354
CONTACT:
House of Taylor Jewelry, Inc
Aaron A. Grunfeld, 310-788-7577
agrunfeld@rpab.com
KEYWORD: CALIFORNIA
INDUSTRY KEYWORD: CONSUMER/HOUSEHOLD APPAREL/TEXTILES RETAIL PHOTO PHOTOWIRE MERGERS/ACQ
SOURCE: House of Taylor Jewelry, Inc
ETAM DEVELOPPEMENT : Note d'information