Iconix pharmaceuticals, inc., et rosetta biosoftware annoncent une collaboration
Publié le Lundi 20 juin 2005 à 19:17
Catégorie : ,
Source : Hugin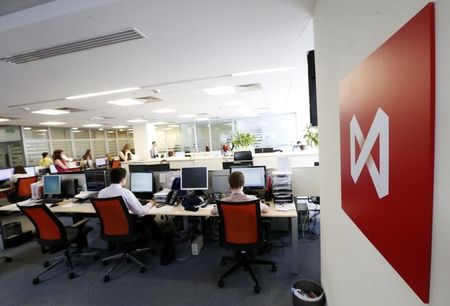 Presse pharmaceutique / Presse économique
SEATTLE & MOUNTAIN VIEW, Californie -- (BUSINESS WIRE) -- June 20, 2005 -- Rosetta Biosoftware and Iconix Pharmaceuticals, Inc., ont annoncé ce jour la mise en place d'une collaboration visant à établir une interopérabilité entre le système Resolver® de Rosetta Biosoftware et le système informatique DrugMatrix® d'Iconix Pharmaceuticals. Les chercheurs pourront ainsi analyser et gérer les données sur DrugMatrix, ainsi que leurs propres données et les données issues d'autres sources en utilisant le système Resolver de Rosetta.


Iconix Pharmaceuticals, Inc. and Rosetta Biosoftware Announce Collaboration
Pharmaceutical Writers/Business Editors
SEATTLE & MOUNTAIN VIEW, Calif.--(BUSINESS WIRE)--June 20, 2005--Rosetta Biosoftware and Iconix Pharmaceuticals, Inc. today announced a collaboration to establish interoperability between Rosetta Biosoftware's Resolver(R) system and Iconix Pharmaceutical's DrugMatrix(R) Informatics system.
Researchers will be able to analyze and manage DrugMatrix data, their own data, and data from other sources using the Rosetta Resolver system. The Rosetta Resolver system is a versatile and robust enterprise-wide gene expression data analysis system designed to meet the scientific and business requirements of a global gene expression research effort and empower the development of drugs.
The DrugMatrix Informatics system is a reference chemogenomics database of drugs, standard toxicants, and biochemical standards that enable scientists to characterize and predict the effects and properties of novel chemical compounds. "Iconix has always practiced an open systems policy to enable our customers to apply the best available tools regardless of their origin," said Jim Neal, Iconix's CEO.
"We look forward to the opportunity to work with Rosetta Biosoftware to give our customers the ability to analyze DrugMatrix data with the rich set of tools that the Rosetta Resolver system offers.
" "Many of our customers from the world's leading pharmaceutical and biotechnology companies have already applied the flexibility and comprehensive analytical power of the Resolver system to preclinical research and development," said Yelena Shevelenko, vice president and general manager of Rosetta Biosoftware.
"We have entered into a partnership with Iconix to support our customers' needs.
Our collaboration with Iconix Pharmaceuticals confirms our commitment to future product enhancements enabling toxicogenomics research." The Rosetta Resolver system is developed and supported by Rosetta Biosoftware, and is distributed exclusively by Agilent Technologies, Inc.
About Iconix Pharmaceuticals, Inc.
Iconix Pharmaceuticals, Inc. is pioneering the new field of chemogenomics, the integration of chemistry, and genomics to profile drug candidates.
Iconix's chemogenomic capabilities enable pharmaceutical companies to increase the odds of advancing the right compounds to the clinic, reducing attrition rates and the costs of drug discovery.
Iconix provides reference systems and know-how to predict toxic liabilities, side effects, and mechanisms of drug candidates.
The company has collaborations with Bristol Myers Squibb, Abbott Laboratories, ICOS, Eli Lilly, Schering-Plough, AstraZeneca, Taisho Pharmaceutical Co., Ltd., Eisai Co., Ltd., and other leading companies as well as the U.S. Environmental Protection Agency.
Iconix also provides research, training, and support to the U.S. Food and Drug Administration, Center for Drug Evaluation and Research (CDER) under an agreement to advance CDER's study of the application of genomic technologies in the regulatory approval process.
Iconix's DrugMatrix system has been installed at the FDA for use by CDER scientists and reviewers in a diverse range of chemogenomics applications.
The company also has strategic partnerships with leading life sciences companies including MDS Pharma Services (TSE:MDS; NYSE:MDZ) and GE Healthcare
.
Headquartered in Mountain View, California, Iconix was founded in 1998 and is privately held.
For more information, visit www.iconixpharm.com.
About the Rosetta Resolver System
The Rosetta Resolver system is a high-capacity data storage, retrieval, and analysis solution for gene expression data.
The system is ideal for life science research organizations that need to assess compound specificity or toxicity, identify new genes or therapeutic targets or compare and analyze large databases of expression profiles.
The Rosetta Resolver system combines flexibility and ease of use with high-performance algorithms to produce an enterprise solution for rapid analysis of gene expression data.
The Rosetta Resolver system can accept and analyze data from a wide variety of expression profiling formats, including Agilent DNA microarrays, and applies Rosetta Biosoftware's proprietary error models to yield quality statistics for every gene expression measurement within the system.
These statistics are automatically leveraged by Rosetta Resolver system analysis tools for optimal results. Life science research organizations that have licensed the Rosetta Resolver system include many of the top pharmaceutical companies in the world, such as Aventis Pharmaceuticals, Bristol-Myers Squibb, GlaxoSmithKline and Merck & Co., Inc., as well as premier academic institutions such as the Harvard University Center for Genomics Research.
Additional information about the Rosetta Resolver system can be found on the Rosetta Biosoftware Web site at www.rosettabio.com.
About Rosetta Biosoftware
Rosetta Biosoftware is a leading provider of enterprise bioinformatics solutions for life science research.
Its enterprise software solutions, including the Rosetta Resolver and Rosetta Luminator gene-expression data analysis systems, empower life scientists with advanced, scalable, and easy-to-use analysis platforms that accelerate discovery research.
Rosetta Biosoftware is a business unit of Rosetta Inpharmatics LLC, a wholly owned subsidiary of Merck & Co., Inc. (NYSE:MRK).
More information about Rosetta Biosoftware is available at www.rosettabio.com.
Forward-Looking Statements
This press release contains "forward-looking statements" as that term is defined in the Private Securities Litigation Reform Act of 1995.
These statements involve risks and uncertainties, which may cause results to differ materially from those set forth in the statements.
The forward-looking statements may include statements regarding product development, product potential, or financial performance.
No forward-looking statement can be guaranteed, and actual results may differ materially from those projected.
Neither Rosetta Inpharmatics nor Merck & Co., Inc. undertakes any obligation to publicly update any forward-looking statement, whether as a result of new information, future events, or otherwise.
Forward-looking statements in this press release should be evaluated together with the many uncertainties that affect the business of Merck & Co., Inc. including, among others, the extent to which Rosetta Inpharmatics' technology platform can be used in drug discovery programs, uncertainty of market acceptance of Rosetta Inpharmatics' technologies, ability to compete against existing technologies, and those mentioned in the cautionary statements in Item 1 of Merck's Form 10-K for the year ended Dec. 31, 2004, and in its periodic reports on Form 10-Q and Form 8-K (if any) which are incorporated by reference.
Rosetta Resolver and Rosetta Luminator are U.S. registered trademarks of Rosetta Inpharmatics LLC.
CONTACT:
Rosetta Biosoftware
Myra Ozaeta, 206-926-1288
Or
Iconix Pharmaceuticals
Jennifer Larson, 415-409-2729
KEYWORD: CALIFORNIA WASHINGTON Biomedical
INDUSTRY KEYWORD: MEDICAL PHARMACEUTICAL BIOTECHNOLOGY PRODUCT MARKETING AGREEMENTS
SOURCE: Rosetta Biosoftware