Biopartnering europe inaugurera la semaine des sciences de la vie qui se aura lieu du 9 au 13 octobre 2005, y londres; les inscriptions au bpe sont ouvertes dys y prysent pour accyder y la plateforme en ryseau la plus productive au niveau europyen
Publié le Mardi 14 juin 2005 à 19:11
Catégorie : , Zone euro
Source : Hugin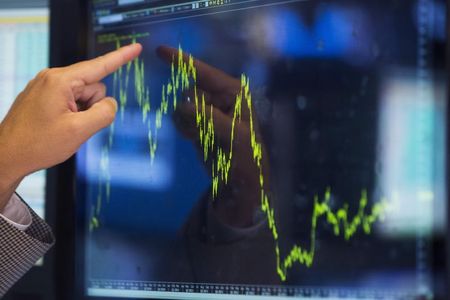 Presse Economique / Médicale
BioPartnering Europe CORDIA BIOWIRE2K
SANTA CRUZ, Calif.--(BUSINESS WIRE)--June 14, 2005—Technology Vision Group LLC a le plaisir d'annoncer que la 13è édition annuelle de son "BioPartnering Europe" (BPE) (9-11 octobre) a été choisie pour l'inauguration de la Semaine mondiale des sciences de la vie, qui se prolongera avec CORDIA (11-13 octobre). Ces deux prestigieuses conférences offriront une scène de dimension mondiale à une semaine d'événements majeurs dans le domaine des sciences de la vie qui se dérouleront à Londres.


BioPartnering Europe Opens the World Life Science Week, 9-13 October 2005, in London; Register Now for BPE to Access Europe's Most Productive Networking Platform
Business Editors/Medical Editors
BioPartnering Europe
CORDIA BIOWIRE2K
SANTA CRUZ, Calif.--(BUSINESS WIRE)--June 14, 2005--Technology Vision Group LLC is pleased to announce that its 13th Annual BioPartnering Europe (BPE) (October 9-11) has been chosen to kick off the World Life Science Week, which will continue with CORDIA (October 11-13).
Together, these two prestigious conferences will provide a world-class stage for a week of key life science industry events taking place in London.
By joining forces, BPE and CORDIA have created the most productive platform for delegates from the pharma and biotech industries in Europe, the U.S. and Asia to do business
BPE is Europe's longest running life science partnering conference, consistently attracting top decision makers from a broad cross section of the life science industry.
By combining BPE and CORDIA to create the World Life Science Week, a new exciting platform has been created which will enable participants to concentrate their business development efforts into a highly productive single week during which they can target a much enlarged audience.
When registering for both events, participants will receive a GBP 350 flat rate to CORDIA and 10% off BioPartnering Europe registration fees (some restrictions apply)
"BioPartnering Europe is for us the main European event with a truly global focus.
The business spirit at BPE is always excellent and the meeting is extremely well organised.
BPE has consistently provided Novozymes with an ideal platform to meet our business development objectives and in my opinion this is an event that any serious player in the life science sector cannot afford to miss," said Charlotte Hummer Vad, Biotech Business Development, Novozymes
Daniel Pavin, a partner at sponsoring law firm Taylor Wessing, commented: "Taylor Wessing is very much looking forward to participating in the 13th Annual BioPartnering Europe event.
We're sure that it will, as ever, be a lively forum for exchanging ideas and creating opportunities." Present Your Business to World-Leading Decision Makers By providing 2.5-hour Open House presentations and 14-minute podium speaker presentations for emerging biotechnology companies, BPE offers innovative ways for pharma and biotech companies to showcase their businesses to top decision makers from leading pharmaceutical, biotechnology, service, and financial companies.
Presentation slots are limited, apply online now: http://www.techvision.com/bpe/registration/presenter/apply.php "Our Open House presentation at BPE in 2004 proved to be a very efficient platform for us to showcase our business, enabling us to develop a range of very interactive discussions with leading players in the life science industry.
We had a very productive conference last year which yielded the initial step in what resulted in one of our present pharma collaborations.
We see BPE as our window to Europe as it provides valuable access to the `Who's Who' of the pharmaceutical industry," commented Nina Sawczuk, CEO of Zygogen
"For an early stage company like PIramed, having an opportunity to convey our key messages to such a high profile audience was a very positive development for our organization.
It is clear from the feedback that we received from our podium presentation last year that it proved to be very beneficial in creating awareness and understanding about our corporate objectives," said Michael Moore, CEO of PIramed Ltd biopartnering.com Fosters B2B Opportunities Following last year's success of utilizing the new biopartnering.com online system to network for BPE, delegates will again this year be able to search partnering opportunities through keyword searches of detailed profiles on all companies, contact other delegates, arrange private meetings, and reserve meeting rooms in advance of the conference.
The biopartnering.com site now offers an integrated registration system, enabling registrants to easily sign-up for both BPE and CORDIA using a single, convenient interface
Full details about BioPartnering Europe online at: http://www.techvision.com
Conference Sponsors AstraZeneca; Taylor Wessing; Cooley Godward LLP; Deloitte; Ferghana Partners Group; Sofinnova Partners; Amgen; Boehringer Ingelheim GmbH; Bristol-Myers Squibb Company; GlaxoSmithKline plc; Johnson & Johnson; Merck & Co., Inc.; Novartis; Roche; TAP Pharmaceutical Products Inc.; Welsh Development Agency - Bioscience Unit; BioCentury; Business Wire; Citigate Dewe Rogerson; Dresdner Kleinwort Wasserstein; Drug Royalty; Eli Lilly and Company; Genzyme; and Life Science Analytics, Inc
Conference Supporters EuropaBio and U.S. Commercial Service
Emerging Company Presenters Alantos Pharmaceuticals; Avexa Limited; Chelsea Therapeutics, Inc.; Curalogic A/S; Enigma Diagnostics Ltd.; Evolva; Exact Pharmaceuticals, Inc.; Ilypsa, Inc.; immatics; KAI Pharmaceuticals; MNLpharma; Novacea, Inc.; PIERIS Proteolab AG; Senexis Limited; and TargeGen, Inc
Open House Presenters Abgenix; Ablynx; Affymax, Inc.; Alchemia Limited; Algonomics; Ambit Biosciences; Amphora Discovery Corporation; Antisoma Research Ltd.; Aphoenix, Inc.; Arrow Therapeutics Ltd.; Astex Technology Ltd
.; Avecia Biotechnology; Avidex; BioCryst Pharmaceuticals; Biolex Inc.; Biolnvent International AB; Biota; CombinatoRx, Inc.; Corgentech; Cyclacel Ltd.; Cygenics; Cytokinetics, Inc.; De Novo Pharmaceuticals Ltd.; DIREVO Biotech AG; EPIX Pharmaceuticals; Ergomed Clinical Research Ltd.; Euroscreen; Evolutec Group Plc; Evotec OAI; Gala Biotech Business Unit of Cardinal Health; GlobeImmune, Inc.; Health Protection Agency; Icagen Inc.; Indevus Pharmaceuticals; Ingenium Pharmaceuticals AG; Inimex Pharmaceuticals Inc.; Inpharmatica; Intendis GmbH; Intercytex; Isotechnika Inc.; Istituto Superiore di Sanita; MaxCyte, Inc.; Medicago; Meristem Therapeutics; Microscience Limited; Miltenyi Bioprocess; ML Laboratories plc; MorphoSys AG; Morphotek, Inc.; Myogen; Nautilus Biotech; Neurocrine Biosciences, Inc.; Novozymes; OctoPlus; Oncolytics Biotech Inc.; OptiNose UK Ltd.; Oxford BioMedica; PAION AG; Palatin Technologies, Inc.; Paradigm Therapeutics Ltd.; Peregrine Pharmaceuticals; Pharmagene Laboratories Ltd.; Pharmalinks; Plethora Solutions Ltd.; Polypeptide Laboratories; ProPharma Limited; Proteome Sciences plc; PTC Therapeutics; Rejuvenon Corp.; Santaris Pharma A/S; Santhera Pharamaceuticals AG; Sareum Ltd.; Scottish Biomedical; Sepracor Inc.; Sidec Technologies AB; Strathmann Biotec AG; Symphogen A/S; Titan Pharmaceuticals Inc.; Transgene S.A.; Trigen Ltd.; Trophos; Viventia Biotech Inc.; Xantos Biomedicine AG; XOMA; YM BioSciences Inc.; and Zygogen
CONTACT:
Delegates: Technology Vision Group LLC
Nancy Connelly (Conference Director), +1 831 464 4230
Email: [email protected]
or Media: Citigate Dewe Rogerson Valerie Auffray, +44 (0)207 282 2979
Helena Podd, +44 (0)207 282 2867
Email: [email protected]
Email: [email protected]
KEYWORD: CALIFORNIA UNITED KINGDOM INTERNATIONAL EUROPE TRACK
INDUSTRY KEYWORD: MEDICAL PHARMACEUTICAL BIOTECHNOLOGY BANKING TRADESHOW PRODUCT
SOURCE: Technology Vision Group LLC