Wpt enterprises, inc. lance un site de jeux en ligne. d'un clic sur www.wptonline.com, le world poker touré ouvre un nouvel espace de jeu aux fans de poker
Publié le Mercredi 29 juin 2005 à 17:29
Catégorie : ,
Source : Hugin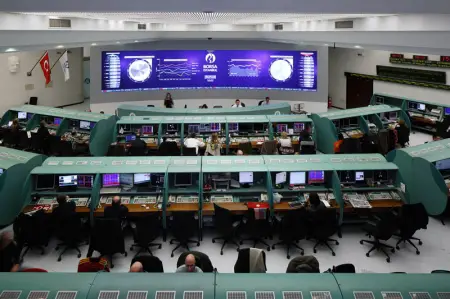 Presse Economique / Loisirs
LONDRES--(BUSINESS WIRE)--29 juin 2005--
WPT Enterprises, Inc. (Nasdaq:WPTE) a annoncé aujourd'hui le lancement d'un site de jeux d'argent sous la marque WORLD POKER TOUR™ (WPT). WPTonline.com permet de participer au phénomène WPT dans le monde entier. WPT Enterprises permet d'avoir accès, à domicile, à une salle de poker multi-joueurs pour participer en direct à des duels ou à des tournois.


WPT Enterprises, Inc. Introduces Online Gaming Site; World Poker Tour(TM) Lets Fans Become Players at www.WPTonline.com
Business Editors/Entertainment Editors
LONDON--(BUSINESS WIRE)--June 29, 2005--WPT Enterprises, Inc (Nasdaq:WPTE) today announced the launch of a WORLD POKER TOUR(TM) (WPT) branded real-money gaming website.
WPTonline.com makes participation in the WPT phenomenon possible the world over.
Featuring a live multiplayer poker room with head-to-head and tournament play, players can now enjoy the WPT experience from home.
The site prohibits bets from players in the U.S. and other jurisdictions where online gaming is prohibited.
WPTonline.com is regulated by the Alderney Gambling Control Commission.
WagerWorks developed the software being used by WPTonline.com under a licensing agreement with WPTE
In addition to having a variety of multiplayer poker games, ring div games, Sit & Go and Multi-div Series tournaments, WPTonline.com features a customized version of the WagerWorks Poker Software.
Designed with WPT's guidance, the software showcases a completely new graphic package to match the WPT television experience as well as advanced game features catering to the avid poker player
The WPTonline.com website is a fully integrated Poker room and Casino site, featuring a comprehensive suite of gaming products -- including such popular games as Monopoly(TM), Blackjack, Roulette, Baywatch(TM), Bingo, Wheel of Fortune(TM) and The Price Is Right(TM)
WPTonline.com offers players unique promotions based on the WPT franchise, creating a seamless community between the Internet and television.
According to Steve Lipscomb, President and CEO of WPT Enterprises, Inc., "WPT aims to be the 'People's Choice' for poker.
We want to give our WPTonline.com players every opportunity to participate in the entire WPT experience, which is why our online players will be afforded premier opportunities to enter WPT land-based tournaments as well as WPT Invitational events." WPTonline.com will offer innovative player incentives and premium online events plus promote loyal players to exclusive membership in the WPT ELITE MEMBERS CLUB where players will earn rewards and other privileges
Marketed through syndicated TV with licensing rights in over 100 countries and territories, WPTonline.com benefits from the worldwide recognition of the WPT brand, creating synergistic opportunities for growth.
WagerWorks is an industry leader in terms of its commitment to legal and regulatory compliance online and WPTonline.com is built upon WagerWorks' proven online gaming platform
According to market research firm Christiansen Capital Advisors, L.L.C
. (CCA), the global online gaming industry will reach the $10 billion mark in 2005, more than double total revenues in 2002
According to CCA, the European market alone is expected to experience triple-digit growth in online poker over the next two years.
As consumer access to broadband continues to grow and technical demands are answered across the globe, WPTonline.com will offer increasing numbers of consumers a best-in-class online gaming experience
At WPTonline.com every night can be poker night
About WPTE WPT Enterprises, Inc. (Nasdaq:WPTE) is a company engaged in the creation of internationally branded entertainment and consumer products driven by the development, production, and marketing of televised programming based on gaming themes.
WPTE is the creator of the WORLD POKER TOUR(R), a television show based on a series of high-stakes poker tournaments that airs on the Travel Channel in the United States and more than 100 countries and territories globally
WPT Enterprises currently licenses its brand to companies in the business of poker equipment and instruction, apparel, publishing, electronic and wireless entertainment, DVD/home entertainment, casino games, and giftware.
For show information, tools for improving poker play, and other WPT news, fans may log on to www.worldpokertour.com
The company is also engaged in the sale of corporate sponsorships.
WPT Enterprises, Inc. is a majority owned subsidiary of Lakes Entertainment, Inc. (Nasdaq:LACO).
Photos and media information can be found online at: www.worldpokertour.com/media
About WagerWorks
WagerWorks develops, markets and operates a complete Internet gaming solution that enables established consumer-oriented companies to leverage their operating expertise and brand equity online.
As a veteran of the traditional casino industry, WagerWorks adheres to the highest standards imposed by the various regulatory and control authorities.
Founded in April of 2000 the company has implemented a broad line of products with unparalleled integrity and unmatched quality.
With premier titles such as Monopoly(TM), Wheel of Fortune(R) and a robust Multiplayer poker product, WagerWorks is the industry's leader in creating casino games.
For more information, please visit www.wagerworks.com
The Private Securities Litigation Reform Act of 1995 provides a "safe harbor" for forward-looking statements.
Certain information included in this press release (as well as information included in oral statements or other written statements made or to be made by WPT Enterprises, Inc.) contains statements that are forward-looking, such as statements relating to the expansion of WPTE's brand licensing, the development of new television and film projects, the development of WPTE corporate sponsors and other business development activities, as well as statements regarding other capital spending, financing sources and the effects of competition.
Such forward-looking information involves important risks and uncertainties that could significantly affect anticipated results in the future and, accordingly, such results may differ from those expressed in any forward-looking statements made by or on behalf of WPTE.
These risks and uncertainties include, but are not limited to, WPTE's significant dependence on the Travel Channel as a source of revenue; the potential that our television programming will fail to maintain a sufficient audience; the risk that competitors with greater financial resources or marketplace presence might develop television programming that would directly compete with WPTE's television programming; the risk that WPTE may not be able to protect its entertainment concepts, current and future brands and other intellectual property rights; risks associated with future expansion into new or complementary businesses; the termination or impairment of WPTE's relationships with key licensing and strategic partners; the risk that regulation of online gaming in the U.S. and in foreign countries may restrict the activities or affect the financial results of WPTonline.com; and WPTE's dependence on its senior management team.
For more information, review WPTE's filings with the Securities and Exchange Commission
Editors Note: Press releases and 300 dpi downloadable photos are available at www.media.worldpokertour.com
(WPTEG)
CONTACT:
WPT Enterprises, Inc
Daniel Paul, 323-330-9866
email: [email protected]