Sgi to provide massive data storage capability for the australian square kilometre array pathfinder
Publié le Lundi 29 avril 2013 à 22:15
Catégorie : ,
Source : Actusnews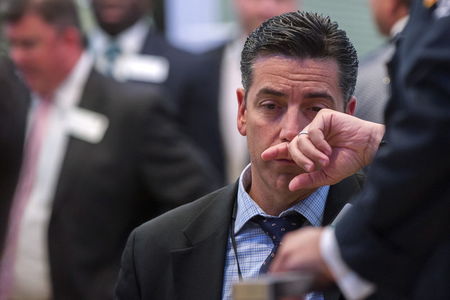 Technical Computing Leader to Tackle Big Data Infrastructure Ultimately Finding Solutions to Challenges in Science
FREMONT, Calif., April 29, 2013 (GLOBE NEWSWIRE) -- SGI (Nasdaq:SGI), the trusted leader in technical computing, today announced that iVEC and the Commonwealth Scientific and Industrial Research Organisation (CSIRO) have selected SGI to provide the massive data management infrastructure at the Pawsey Supercomputing Centre. The centre is part of the Australian Government Super Science Initiative to support the Australian Square Kilometre Array Pathfinder (ASKAP) and the Murchison Widefield Array (MWA) radio astronomy facility.
The Pawsey Centre will process huge volumes of data. The two largest generators of data are expected to be the Australian Square Kilometre Array Pathfinder (ASKAP), Australia's largest and most capable radio telescope ever constructed, and the Murchison Widefield Array (MWA) project, which studies the signals from the dynamic radio sky as well as measurements of the Sun and heliospheric plasma. These initiatives will expand understanding of the universe and drive technological development worldwide. It is anticipated that these two projects combined will generate eight petabytes of data each year, all of which will flow through the Pawsey Centre. When adding in data from other research areas, such as geothermal modelling and rock characterisation, iVEC forecasts supporting data volumes at approximately ten petabytes annually for the foreseeable future. To manage such volumes, CSIRO selected an SGI® InfiniteStorage™ and SGI® UV™ 2000 based solution to address the scale and cost-efficiency requirements for a project of this magnitude.
The SGI InfiniteStorage solution comprises disk storage systems and licences to support up to 100 petabytes of online storage that is virtualized across multiple performance tiers by SGI® DMF™ software, with data ingest and workflow managed by SGI® LiveArc™. The system's six petabytes of primary storage is virtualized to provide further flexibility and savings with an additional cache of SGI MAID, the company's energy-efficient zero-watt disk technology. This environment integrates with 40 petabytes of data tape libraries and provides expansion capabilities to support a seamless 100-petabyte hierarchical storage management (HSM) online environment.
Beyond big data management and storage, the SGI UV 2000 solution delivers both big data analysis and visualization capabilities. Working as a set of data-analysis engines to move and process huge amounts of data very quickly, the SGI UV 2000 can be incorporated into an array of different workflows to provide pre- and post- processing for a range of scientific applications. The versatility of the SGI UV 2000 allows the Pawsey Centre to deliver extremely powerful big data visualization capabilities, enabling its researchers to view and manipulate vast amounts of data in new ways. This new technology will allow the Pawsey scientists to visualize images in the order of four terabytes, an order of magnitude greater than the size of images previously available, which in turn provides a quicker path to results and interactions.
"iVEC is committed to ensuring Australia maintains its place as a world leader in research and scientific computing, and the Pawsey Centre is a critical pillar in this strategy," says Neil Stringfellow, iVEC's executive director. "SGI's storage and data analysis infrastructure is a vital component of the Pawsey infrastructure. In particular the SGI UV 2000 visualisation system with its very large shared memory capability will enable our researchers to manipulate their data in a completely new way, leading to the potential for new insight and ambitious analysis."
The Pawsey Centre is expected to be fully operational and in production by October 2013, with users gaining early access before June. It is anticipated that the first component to be heavily used will be the SGI InfiniteStorage based HSM as the radio-astronomy community moves into the final testing phase for their apparatus and begins to stream significant volumes of data. The SGI UV 2000 based data-analysis engines and visualisation systems are expected to come online shortly thereafter.
"For decades, SGI has been solving Big Data challenges for researchers across science and industry in an effort to find answers to the world's toughest challenges," said Jorge Titinger, president and CEO, SGI. "We are very pleased to support the data management needs of the Pawsey Supercomputing Centre. They are conducting impressive research, and with our InfiniteStorage and UV 2000 technology, will be able to reach results and interactions more quickly. We look forward to continuing this partnership and seeing the Pawsey Centre's revolutionary solutions to challenges in science."
Several aspects to Big Data including volume, velocity and variety are highlighted in a video featuring Jorge Titinger, president and CEO, SGI, http://www.youtube.com/watch?v=ll7FAH8RqOc
Technical notes
SGI InfiniteStorage Environment:
SGI DMF – virtualization software and licenses to support expansion up to 100 petabytes of tiered storage
SGI CXFS™ – high performance clustered file system
SGI LiveArc – metadata and data workflow management software
Six petabytes of high performance IS5600 storage
Nearly a petabyte of SGI MAID, power-efficient zero-watt disk, as a low-latency cache
Data Processing and Visualisation:
The high-speed SGI InfiniteStorage environment is connected to the data processing and visualisation systems with two 56 GB/sec InfiniBand networks. An SGI UV 2000 combined with 34 SGI Rackable® C2108 servers underpins the visualisation solution and provides a general-purpose virtualised server environment. The SGI UV 2000 built with the latest Intel® Xeon® processors and 6 terabytes of main memory to provide high speed in-memory data manipulation. It is augmented with four Nvidia® Tesla® K20 accelerators.
Two SGI UV 20 servers provide a foundation for SGI's LiveArc workflow and metadata management software to deliver the complex data workflows within the storage and visualisation systems.
A dozen SGI C2108 servers implement the CXFS clustered filesystem, the DMF hierarchical storage manager, and provide gateways between the storage and the Petascale and Real-Time computers. Four additional C2108 servers function as parallel data movers to transfer massive amounts of data between the disk storage and the robotic tape libraries.
Installation and support provided by SGI Professional Services.
About iVec
iVEC provides high performance computing, network and visualisation capabilities to the Australian research community including Square Kilometre Array precursor projects. iVEC's goal is to enable world-class science and research to be undertaken in Western Australia and beyond, to gain international recognition for Australia's science and research capabilities and to enable researchers to realise the potential of computational science in the Petascale era. More information can be found online at www.ivec.org or via Facebook or Twitter.
About Australia Square Kilometre Array
The Australian SKA Pathfinder telescope (ASKAP), being developed by CSIRO, is made up of thirty six identical antennas, each twelve metres in diameter, working together as a single instrument. Incorporating novel receiver technologies and leading-edge ICT systems, ASKAP will be one of the world's premier radio telescopes. Technologies developed for ASKAP will be used in the further 64 dish antennas to form the basis of a 100-dish survey telescope to be built in SKA's first phase. The Murchison Widefield Array (MWA) will consist of 2048 dual-polarization dipole antennas optimized for the 80-300 MHz frequency range, arranged as 128 "tiles", each a 4x4 array of dipoles.
About SGI
SGI, the trusted leader in technical computing, is focused on helping customers solve their most demanding business and technology challenges. Visit sgi.com for more information. Connect with SGI on Twitter (@sgi_corp), YouTube (youtube.com/sgicorp), Facebook (facebook.com/sgiglobal) and LinkedIn.
Media Contact Information:
Ogilvy Public Relations:
Meghan Fintland
415-677-2704
[email protected]
Howorth
Ellen Sinclair
+61 (0)2 8281 3228
[email protected]
© 2013 Silicon Graphics International Corp. All rights reserved. SGI, CXFS, DMF, UV, LiveArc, Rackable, InfiniteStorage and the SGI logo are registered trademarks or trademarks of Silicon Graphics International Corp. or its subsidiaries in the United States and/or other countries. Spectra is a registered trademark of Spectra Logic Corporation. Intel and Xeon are registered trademarks of Intel Corporation. Nvidia and Tesla are registered trademarks of Nvidia Corporation. All other trademarks are property of their respective holders.
---
Information non réglementée

---
Communiqué intégral et original au format PDF :
http://www.actusnews.com/documents_communiques/ACTUS-0-31773-sgi-massive-data.pdf

© Copyright Actusnews Wire
Recevez gratuitement par email les prochains communiqués de la société en vous inscrivant sur www.actusnews.com
Receive by email the next press releases of the company by registering on www.actusnews.com, it's free
Article précédent
Sanofi: Informations relatives au nombre total de droits de vote et d`actions - Août 2020