Ohl enhances security operations with descartes' cloud-based air cargo advance screening solution
Publié le Jeudi 24 janvier 2013 à 12:45
Catégorie : ,
Source : Actusnews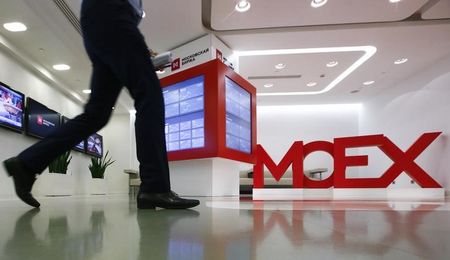 WATERLOO, Ontario, Jan. 24, 2013 (GLOBE NEWSWIRE) -- Descartes Systems Group (Nasdaq:DSGX) (TSX:DSG), the global leader in uniting logistics-intensive businesses in commerce, announced that OHL, a leading global 3PL and freight forwarder, is enhancing its security operations with Descartes' cloud-based Air Cargo Advance Screening (ACAS) solution.
"We've been successfully using Descartes' Automated Commercial Environment (ACE) and Advanced Commercial Information (ACI) compliance solutions to manage security filings for shipments into the United States and Canada for a number of years. Working with Descartes to deploy their ACAS solution was a natural extension," said Steve Hutter, Director of Aviation Security at OHL. "The key benefit is that we're able to repurpose our existing air messaging traffic moving via Descartes' Global Logistics Network (GLN) for use within the ACAS solution."
ACAS was designed to provide Customs and Border Protection (CBP) with more time to analyze security filing data for US-bound air cargo shipments prior to the shipment being loaded on the aircraft. By receiving information about the parties and commodities involved in an inbound air shipment earlier from the forwarder as opposed to the carrier, CBP hopes to be able to better identify high-risk shipments destined for the United States. In addition, the program will speed up the movement of lower-risk shipments and leave more resources to focus on higher-risk shipments for additional screening.
Descartes' ACAS solution was built based on consultative efforts with leading forwarders within Descartes' community and joint meetings between Descartes, CBP and the Transportation Security Administration (TSA). The solution complies with the requirements of the ACAS pilot project, which performs security threat threshold targeting using pre-departure air cargo information for CBP and TSA.
"Being able to leverage the house bill information automatically received by the GLN from a forwarder's enterprise system and use it to file to CBP directly, streamlines the entire filing process and increases data quality," said Eric Bossdorf, Vice President Global Logistics Network at Descartes. "We're pleased that our broad suite of compliance solutions for the air cargo industry is helping to make the logistics operations of leaders like OHL more efficient."
About OHL
OHL International is a division of OHL. OHL is one of the largest 3PLs in the world, providing integrated global supply chain management solutions including transportation, warehousing, customs brokerage, freight forwarding, and import and export consulting services. OHL operates more than 130 value-added distribution centers, offers comprehensive transportation management services, employs nearly 7,000, and has offices worldwide. OHL has expertise in direct-to-consumer fulfillment, efulfillment, serves a wide range of business sectors from specialty retail to manufacturing, and specializes in the textiles and apparel, footwear, electronics, retail, printing, food and beverage, and consumer packaged goods industries. www.ohl.com

About Descartes
Descartes (TSX:DSG) (Nasdaq:DSGX) is the global leader in providing on-demand, software-as-a-service solutions focused on improving the productivity, performance and security of logistics-intensive businesses. Descartes' B2B network, the Global Logistics Network, integrates more than 35,000 trading partners to our cloud-based Logistics Technology Platform to unite their businesses in commerce. Customers use our modular, software-as-a-service solutions to route, schedule, track and measure delivery resources; plan, allocate and execute shipments; rate, audit and pay transportation invoices; file customs and security documents for imports and exports; and complete numerous other logistics processes by participating in the world's largest, collaborative multi-modal logistics community. Our headquarters are in Waterloo, Ontario, Canada and we have offices and partners around the world. Learn more at www.descartes.com.
The Descartes Systems Group logo is available at http://www.globenewswire.com/newsroom/prs/?pkgid=4065
This release contains forward-looking information within the meaning of applicable securities laws ("forward-looking statements") that relate to Descartes' solution offering and potential benefits derived therefrom; and other matters. Such forward-looking statements involve known and unknown risks, uncertainties, assumptions and other factors that may cause the actual results, performance or achievements to differ materially from the anticipated results, performance or achievements or developments expressed or implied by such forward-looking statements. Such factors include, but are not limited to, the factors and assumptions discussed in the section entitled, "Certain Factors That May Affect Future Results" in documents filed with the Securities and Exchange Commission, the Ontario Securities Commission and other securities commissions across Canada. Readers are cautioned not to place undue reliance upon any such forward-looking statements, which speak only as of the date made. We do not undertake or accept any obligation or undertaking to release publicly any updates or revisions to any forward-looking statements to reflect any change in our expectations or any change in events, conditions or circumstances on which any such statement is based.
CONTACT: Media Contact
Mavi Silveira
+1(800) 419-8495 ext. 202416
[email protected]
---
Information non réglementée

---
Communiqué intégral et original au format PDF :
http://www.actusnews.com/documents_communiques/ACTUS-0-30758-OHL-Enhances-Security-Operations-With-Descartes-Cloud-Based-Air-Cargo-Advance-Screening-Solution.pdf

© Copyright Actusnews Wire
Recevez gratuitement par email les prochains communiqués de la société en vous inscrivant sur www.actusnews.com
Receive by email the next press releases of the company by registering on www.actusnews.com, it's free