Publié le Lundi 6 juin 2005 à 11:32
Catégorie : ,
Source : Hugin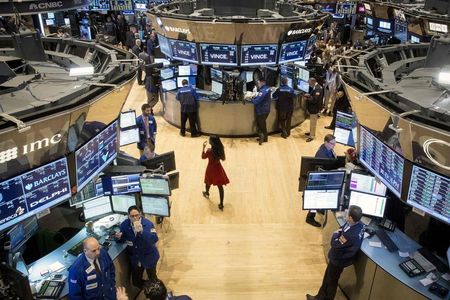 il s'agit du premier tuner à monopuce unique du marché avec un support pour les réseaux américains et européens de diffusion de télévision mobile. Business Editors/Technology Editors MULTIMEDIA AVAILABLE: https://www.businesswire.com/cgi-bin/mmg.cgi?eid=4903215
PLANO, Texas--(BUSINESS WIRE)--June 6, 2005--
Conforme à la norme DVB-H pour la télévision mobile, le tuner à puce MT2260 est désormais délivré aux fabricants de combinés; des photographies sont disponibles sur le site à l'adresse https://www.microtune.com


( BW)(TX-MICROTUNE)(TUNE) Microtune's New Mobile MicroTuner Multi-Band, Ultra Low-Power Tuner Enables TV on Handheld Devices; Industry's First Single-Chip Tuner with Support for U.S.
and European Mobile TV Broadcast Networks
Business Editors/Technology Editors MULTIMEDIA AVAILABLE: https://www.businesswire.com/cgi-bin/mmg.cgi?eid=4903215
PLANO, Texas--(BUSINESS WIRE)--June 6, 2005-- Compliant With the DVB-H Standard for Mobile TV on Handheld Devices, the MT2260 Tuner Chip is Sampling Now with Handset Manufacturers; Press Photos Available at https://www.microtune.com
Signaling the next cutting-edge advance in its silicon TV tuner technology, Microtune(R), Inc. (Nasdaq:TUNE) today introduced a new family of high-performance, ultra low-power, multi-band tuners targeted for mobile handhelds, including cell phones, PDAs and other multimedia convergence devices. When integrated into pordiv handheld devices, the MT2260 tuner, the first member of the new Mobile MicroTuner(TM) family, permits users to watch multi-channel broadcast TV with full-motion digital pictures and CD-quality sound. Currently sampling with major handset manufacturers, the new MT2260 is the first single-chip tuner that enables handheld devices to operate across the networks allocated for mobile broadcast TV services in both Europe and in the U.S. In fact, the MT2260 is also the first single-chip DVB-H tuner sampling today to support the U.S. frequency range for mobile broadcast TV services.
As a strategic advantage, this multi-band capability permits manufacturers to develop handset designs for global markets without the added expense and duplication of effort to design market-specific devices. The MT2260 tuner is also fully compliant with the Digital Video Broadcast-Handheld (DVB-H) standard, an industry specification that enables the simultaneous transmission of multiple television, radio and video channels to mobile handheld devices
"In 1999, Microtune invented the single-chip TV tuner," said James A. Fontaine, CEO and President of Microtune. "We continue to pioneer tuner technology advances that make new digital TV markets a reality -- from car TV and HDTV to multi-tuner set-top boxes. Because we are the market leader in broadband silicon tuner technology, mobile broadcast TV is a natural extension for Microtune, and we are leveraging seven generations of tuner innovation and our patented circuits and designs to now emerge as an RF leader in the DVB-H market." "In developing our tuners for mobile devices, given their challenging performance and ultra-low power requirements, we draw on a wealth of RF silicon and systems expertise," said Albert Taddiken, Chief Operating Officer of Microtune.
"The Mobile MicroTuner architecture benefits from our practical experience with the DVB-T standard and from our familiarity and success in solving our customers' real-world RF problems in broadband TV."
The Mobile MicroTuner MT2260: Ultra Low-Power DVB-H Tuner
The Mobile MicroTuner MT2260 is based on a new patent-pending, multi-band architecture that is engineered to deliver robust performance in a very low-power mobile environment. Implemented in an advanced silicon-germanium (SiGe) process, the architecture features a shared mixer and filter structure and is single-ended to reduce components, cost and space. The tuner's high level of integration eliminates the need for an external low-noise amplifier and transformer balun, further reducing both component cost and the total power budget. Measuring only 6 x 6-square millimeters, the MT2260 is offered in a 40-pin QFN package, supporting the significantly reduced footprint designs of leading mobile phone and handheld device manufacturers. The MT2260 operates from a 2.7V power supply and consumes as little as 20 milliWatts in 'viewing' mode, depending on the severity of the reception environment. It features 9-milliWatt power-down and 250-microWatt sleep modes to further conserve battery power. This low-power consumption enables mobile phone manufacturers to give viewers up to 10 hours of TV viewing time on 2-inch or 4-inch displays using 800mAh or 1300mAh batteries, respectively, for their DVB-H handsets.
Quality, Feature and Market Advantages of MT2260
Experience in DVB-T and in broadband TV led Microtune to engineer the MT2260 tuner to deliver high sensitivity and low distortion for excellent performance and picture quality, even under the most difficult DVB-H reception conditions. Unique to the MicroTuner architecture and based on Microtune's patent-pending ClearTune(TM) integrated filter technology, an integrated pre-amp filter in the MT2260 reduces interference from the mobile phone's own transmitter, which is potentially a major source of picture disruption. The MT2260's support for international DVB-H networks enables manufacturers to build handsets for European or U.S. markets -- or both -- using the same tuner and common software. The tuner operates in the L-Band (1670-1675 MHz), the frequency range planned for a nationwide mobile broadcast TV service in the U.S., as well as in the European UHF frequency range (470-890 MHz), the spectrum expected to be allocated for European mobile TV broadcast
In addition, the MT2260 is designed to interface directly with leading DVB-H demodulators, providing handset manufacturers the design flexibility to choose the optimum tuner-demodulator combination for their needs.
Price and Availability
The MT2260 is sampling now with select handset manufacturers and will be priced at $5.00/unit in quantities of 10,000
Future roadmap additions planned in the family of Mobile MicroTuner chips include cost-optimized and band-specific tuners
More information about Microtune and its complete suite of RF solutions is available on Microtune's Website at https://www.microtune.com.
Background Information
Microtune: Technology Leadership
Microtune is the inventor of TV tuner-on-chip technology and continues to develop and supply advanced radio frequency (RF) semiconductors and systems solutions for worldwide consumer- and automotive-electronics manufacturers. The company's RF products, protected by 46 U.S. patents, are implemented in the advanced voice and data cable modems, multi-tuner set-top boxes and digital TVs of blue-chip OEM customers. To date, Microtune has sold more single-chip TV tuners than all silicon tuner competitors combined.
DVB-H: Marketplace Readiness
The infrastructure for bringing mobile broadcast TV to market, including the required framework of network operators, handset and infrastructure equipment manufacturers, content providers and technology suppliers, is developing steadily
A key factor in driving market momentum is the development and industry acceptance of the DVB-H standard
. A superset of the Digital Video Broadcast-Terrestrial (DVB-T) standard, DVB-H supports the transmission of digital TV content and data to handheld devices, which have unique power, screen size, mobility and reliability requirements
The DVB-H standard introduces features and modifications to the DVB-T standard, among them time slicing and new forward error correction techniques, to enable TV reception in mobile, battery-powered devices
In the U.S., Crown Castle International, a leading independent owner and operator of shared wireless infrastructures, has announced that its Crown Castle Mobile Media subsidiary plans to build and operate a dedicated digital network for broadcasting digital television content to handheld devices utilizing 5 MHz of unencumbered nationwide spectrum and DVB-H. Crown Castle International has also announced that it expects Crown Castle Mobile Media to commence commercial deployment in select major U.S. markets in 2005
In Europe, trial networks have been established in Berlin (Germany), Helsinki (Finland) and Oxford (England) and further trials are expected in other cities in France, Germany and Australia
Commercial launches are anticipated in 2006 with deployment expected in 2007.
Industry Comments
Instat/MDR Research
"Microtune is the only company to have shipped more than 15 million silicon TV tuners, and the rapidly emerging market for TV services delivered to mobile devices will not wait a long time for development of a reliable DVB-H receiver," said Gerry Kaufhold, Principal Analyst with In-Stat/MDR.
"We expect that the World Cup Soccer matches in 2006 will set-up the need for rapid deployment of new video services for Europe, and Crown Castle and Qualcomm appear to be 'raring to get started' in North America. Mobile video services may roll out sooner than anyone expects."
Crown Castle
"Tuners, such as Microtune's new dual-band DVB-H tuner, provide pivotal enabling technology in developing the mobile TV market to its full potential," said Michael Schueppert, President of Crown Castle Mobile Media.
DiBcom
"DiBcom offers the world's first digital demodulator chip that features robust DVB-H mobile TV performance with very low power consumption," said Yannick Levy, President and CEO, DiBcom.
"Our DIB7000(TM) device and Microtune's new MT2260 DVB-H tuner chip provide complementary technology that can enable support for both U.S. and European mobile broadcast networks."
S2 Data Corporation
"While support for mobile digital TV broadcast on handheld devices barely registered on the radar screen a year ago, there is a tremendous amount of momentum building behind the application, and we are forecasting strong consumer uptake when services begin to launch," said Jason Blackwell, CEO and Co-founder of S2 Data Corporation.
"The development of open standards such as DVB-H is vital to enable and drive the market for mobile DTV, and emerging RF semiconductor technology will significantly impact the design and performance of future DVB-H devices. Silicon suppliers such as Microtune are rising to the challenge of enabling handset OEMs to balance increased functionality and digital TV performance without compromising on aggressive power consumption and integration requirements."
About Microtune
Microtune, Inc. is a silicon and subsystems company that designs and markets radio frequency (RF)-based solutions for the worldwide broadband communications and transportation electronics markets. Inventor of the MicroTuner(TM) single-chip broadband tuner, Microtune offers a portfolio of advanced tuner, amplifier, upconverter and transceiver products that enable the delivery of information and entertainment across new classes of consumer electronics devices. The Company currently holds 46 U.S. patents for its technology.
Founded in 1996, Microtune is headquartered in Plano, Texas, with key design and sales centers located around the world.
The website is www.microtune.com.
New Product Announcements
It is not unusual for Microtune to announce new products of this kind, and the announcement of this product, or any other product, should not be viewed as an indicator of Microtune revenues for any current or future reporting period. The market for handheld digital television may not develop or may develop more slowly than currently anticipated. Even in the event that the market does develop, there can be no assurance that Microtune's MT2260 will be selected by handset manufacturers or that if selected, such manufacturers will continue to select Microtune's products in the future to support their handsets and other mobile devices.
Microtune Forward-Looking Statements
All statements in this press release other than statements of historical fact are forward-looking statements that are subject to risks and uncertainties that could cause such statements to differ materially from actual future events or results. Such forward-looking statements are generally, but not necessarily, accompanied by words such as "plan," "if," "estimate," "expect," "believe," "could," "would," "anticipate," "may," or other words that convey uncertainty of future events or outcomes. These forward-looking statements and other statements made elsewhere in this release are made in reliance on the Private Securities Litigation Reform Act of 1995. Factors which could cause actual results to differ include the Company's ability to introduce new products, achieve design wins, forecast revenue and manage inventory levels, control and budget expenses, protect its proprietary technology and intellectual property, and successfully prosecute and defend the various lawsuits, any of which may cause the Company's financial results to fluctuate.
The forward-looking statements in this release speak only as of the date they are made.
We undertake no obligation to revise or update publicly any forward-looking statement for any reason. Readers are referred to our Annual Report on Form 10-K, subsequent Quarterly Reports on Forms 10-Q, recent Current Reports on Forms 8-K, and other Securities and Exchange Commission filings, which discuss the foregoing factors as well as other important risk factors that could affect our business, results of operations and financial condition.
Editor's Note:
Microtune is a registered trademark and MicroTuner, MicroStreamer, VideoCaster, and ClearTune are trademarks of Microtune, Inc.
All other company and/or product names may be trade names, trademarks and/or registered trademarks of the respective owners with which they are associated.
Copyright (C) 2005 Microtune, Inc.
All rights reserved.
MULTIMEDIA AVAILABLE: https://www.businesswire.com/cgi-bin/mmg.cgi?eid=4903215
CONTACT:
Microtune, Inc
Media U. S
Kathleen Padula, 972-673-1811 kathleen.padula@microtune.com
or
Europe
The European Operation Ltd Adam Fletcher, +44 (0) 777 555 6300 afletcher@TheEUropeanOperation.com
or
Investor Relations
Microtune, Inc
Jeff Kupp, 972-673-1850 investor@microtune.com
KEYWORD: TEXAS AUSTRALIA GERMANY UNITED KINGDOM FRANCE FINLAND INTERNATIONAL ASIA PACIFIC EUROPE
INDUSTRY KEYWORD: HARDWARE SOFTWARE COMPUTERS/ELECTRONICS TELEVISION/RADIO CABLE PHOTO PHOTOWIRE PRODUCT
SOURCE: Microtune, Inc
PHOTO: 46672 46671
ETAM DEVELOPPEMENT : Note d'information