Publié le Mercredi 22 juin 2005 à 18:47
Source : Hugin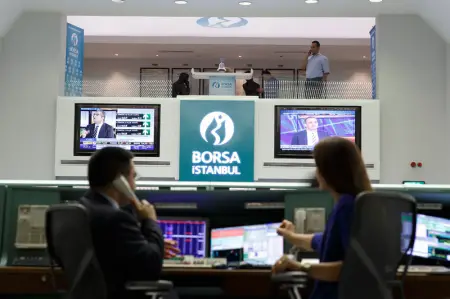 Presse économique / Santé / Médical
SAN LEANDRO, Californie, et SOMERVILLE, Massachusetts -- (BUSINESS WIRE) -- June 22, 2005 -- Elsevier MDL et Spotfire, Inc., ont formé un partenariat stratégique visant à instaurer une relation étroite entre la plate-forme technologique nouvelle génération MDL® Isentris® et l'application Spotfire® DecisionSite® pour la recherche et le développement de nouveaux médicaments.
Elsevier MDL and Spotfire Form Expanded Strategic Partnership; Spotfire Visual Analytics to Support New MDL Isentris Platform, Companies Exploring Further Development
Business Editors/Health/Medical Writers
SAN LEANDRO, Calif. and SOMERVILLE, Mass.--(BUSINESS WIRE)--June 22, 2005--Elsevier MDL and Spotfire, Inc. have formed a strategic partnership to create a strong link between the new-generation MDL(R) Isentris(R) technology platform and the Spotfire(R) DecisionSite(R) for Lead Discovery application..
The collaboration will enable customers in biopharmaceutical R&D to achieve new levels of productivity and integration, offering researchers improved compatibility between the industry-leading systems for data integration and application building and for visual analytics
As the first steps in a series of projects to link the products, Spotfire plans to deliver support for Isentris products before the end of 2005, and Elsevier MDL plans to develop value-added software extensions to the widely deployed and highly configurable DecisionSite platform, providing even stronger interoperability with MDL Isentris
"It's exciting when two companies with vital and complementary product offerings can partner to make their products work even better for customers -- especially when supporting important biopharmaceutical research," said Elsevier MDL CEO Lars Barfod.
"This cooperation marks a new stage in the long relationship between Elsevier MDL and Spotfire and strengthens the value of both companies' products to mutual customers."
"Together, Spotfire and Elsevier MDL can offer research organizations more comprehensive discovery solutions," said Spotfire CEO Christopher Ahlberg.
"In the short term, customers will see out-of-the-box compatibility between MDL Isentris and DecisionSite for Lead Discovery.
Meanwhile, we'll explore further developments that leverage these frameworks to improve scientists' productivity from target identification to drug safety."
The agreement includes strategic membership for Spotfire in the MDL(R) Isentris Alliance program (a community of companies joining forces to improve the value of offerings from different vendors by utilizing an open technology framework) and reciprocal membership for Elsevier MDL in the Spotfire Alliance Partnership Program, as well as a mutual exchange of developer licenses and training to facilitate collaborative development
About Elsevier MDL
Elsevier MDL provides informatics, database and workflow solutions that accelerate successful life sciences R&D by improving the speed and quality of scientists' decision making.
Researchers around the world depend on Elsevier MDL for innovative and reliable discovery informatics software solutions and services augmented by 400 Elsevier chemistry and life sciences journals and related products.
For more information, visit www.mdl.com.
Elsevier is a world-leading publisher of scientific, technical and medical information products and services.
For more information, visit www.elsevier.com
Elsevier is part of Reed Elsevier Group plc, a world-leading publisher and information provider
.
Reed Elsevier's ticker symbols are REN (Euronext Amsterdam), REL (London Stock Exchange), RUK and ENL (New York Stock Exchange).
For more information, visit www.reedelsevier.com
About Spotfire, Inc
Spotfire, Inc. provides interactive, visual data analytics applications and services that empower enterprises and their end-users to improve operational performance and gain an information advantage over the competition.
Over 25,000 users in close to 1,000 organizations around the world use Spotfire DecisionSite to drive confident decision-making by quickly and easily spotting trends, outliers and unanticipated relationships in critical business data
The company maintains U.S. headquarters in Somerville, Mass., and European headquarters in Goteborg, Sweden.
Additional information can be found at: www.spotfire.com
About MDL Isentris
MDL Isentris is the first complete, out-of-the-box, n-tier informatics architecture supporting enterprise-wide business process, data and application integration for the life sciences.
Isentris streamlines the storage, integration and retrieval of a broad range of chemistry and biology data, enabling scientists to access the right information at the right time, in the right context and format
About Spotfire DecisionSite
The world's largest pharmaceutical companies and most successful biotechs use Spotfire DecisionSite interactive visual analytic applications across a spectrum of research and development processes, to help their analysts make informed decisions that reduce time to market, reduce risk and ultimately improve the safety and effectiveness of new drugs.
DecisionSite visual analytics helps pharmaceutical and biotech companies quickly spot critical trends, outliers and unanticipated relationships in data
MDL and Isentris are registered trademarks of MDL Information Systems, Inc. ('Elsevier MDL') in the United States and/or other countries.
All rights reserved.
Spotfire and DecisionSite are registered trademarks of Spotfire, Inc. Other company or product names may be the trademarks of their respective owners
CONTACT:
Elsevier MDL Erik Miller, 510-357-2222 ext. 1371
email: e.miller@mdl.com or Spotfire, Inc
Amy Groden, 617-702-1710
email: amy.groden@spotfire.com
KEYWORD: CALIFORNIA MASSACHUSETTS SWEDEN INTERNATIONAL EUROPE Biomedical
INDUSTRY KEYWORD: MEDICAL PHARMACEUTICAL MEDICAL DEVICES BIOTECHNOLOGY SOFTWARE PRODUCT MARKETING AGREEMENTS
SOURCE: Elsevier MDL
ETAM DEVELOPPEMENT : Note d'information