Calypso wireless annonce la signature d'un accord concernant la mise en oeuvre d'un essai en conditions réelles de ses téléphones cellulaires double mode wifi / gsm-gprs avec l'italien sleipner
Publié le Mercredi 1 juin 2005 à 18:59
Catégorie : ,
Source : Hugin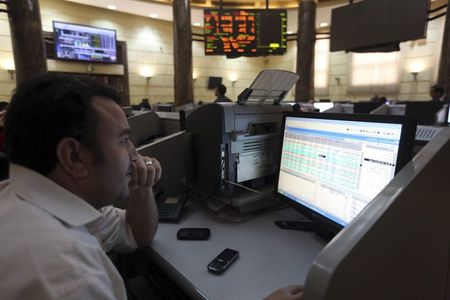 Presse économique / Technologie
MIAMI LAKES, Floride -- (BUSINESS WIRE) -- June 1, 2005 -- Calypso Wireless Inc. (Pink Sheets:CLYW), chef de file émergent des technologies et dispositifs de télécommunications sans fil à large bande et fabricant des téléphones cellulaires permettant l'accès à la vidéoconférence bidirectionnelle en temps réel, a annoncé ce jour la signature avec la société italienne de télécommunications Sleipner SA (Sleipner) d'un accord portant sur la mise en œuvre d'un essai en conditions réelles. Cet essai sur le terrain sera réalisé par Calypso Wireless et Sleipner sur les réseaux mobiles GSM-GPRS de Telecom Italia Mobile (BORSA:TIM), le numéro un des opérateurs de télécommunications mobiles en Italie.


Calypso Wireless Signs Field Trial Agreement with Sleipner in Italy for its Dual Mode Wi-Fi-GSM-GPRS Cellular Phones
Business Editors/Technology Writers
MIAMI LAKES, Fla.--(BUSINESS WIRE)--June 1, 2005--Calypso Wireless Inc. (Pink Sheets:CLYW), the premier broadband wireless device and technology manufacturer that is making the real-time two-way video conferencing cellular phones, announced today that it has signed a field trial installation agreement with Sleipner SA, (Sleipner) an Italian-based telecommunications company. Calypso Wireless will conduct the field trial with Sleipner on Telecom Italia Mobile (BORSA:TIM) GSM/GPRS mobile networks, which is the leading mobile operator in Italy.
According to the agreement between the two companies, Sleipner will conduct a field trial of Calypso Wireless' ASNAP(tm) patented technology (U.S. Patent #6,680,923) that enables mobile users to seamlessly switch back and forth between GSM/GPRS/CDMA cellular networks and Wi-Fi wireless local area networks (WLAN) utilizing the 802.11 standard. Mobile customers using Calypso's ASNAP(tm) cellular phones will be able to access any Wi-Fi zones installed and access the Internet at broadband speeds of up to 11,000 Kbps per second (11Mbps) enabling movie-quality real-time video conferencing on Calypso' C1250i mobile phone.
Calypso piqued the interest of many Mobile Carriers by demonstrating its ASNAP(tm) technology which provides a system that enables Mobile Carriers and Internet Service Providers to identify and authenticate the mobile user, thereby creating a platform for revenue sharing between the synergistic companies and increased revenues for them by delivering new added services. Calypso patented technology could also provide significant savings to Mobile Carriers in additional frequency spectrum and infrastructure equipment by offloading capacity to the Wireless Local Area Networks (WLAN) and IP networks while providing additional sources of revenues providing newly services such as real time two way video conferencing, fast Internet connection and VoIP.
"We expect contracts for the delivery of our products (such as Calypso real time two way video conferencing cellular phones, WLAN Access Points and related hardware) and licensing of our ASNAP(tm) technology, upon the successful completion of the field trial," says Alfredo Sarrazin, Vice President of Sales of Calypso Wireless Inc.
"Calypso' scheduled to conduct demonstrations of the company's C1250i Wi-Fi cellular phone in Italy by the third week of June. The delivery of phones is anticipated to begin during the fourth quarter of 2005," says Sarrazin.
About Sleipner
Sleipner builds advanced IP-based communication systems and software platforms enabling comprehensive network-telephony solutions and innovative data converged services for enterprise and consumer customers. Sleipner' VoIP and IP solutions and applications are designed on coMEDIA, the first complete family of SIP-based solutions offered to the market. Service providers and enterprises can build their own SIP applications to fit their unique voice needs. Compared to circuit-based deployments, VoIP implementations are completed faster and with fewer setbacks. For more information about Sleipner S.A. and its products and services, please visit the company's Web site at http://www.sleipner-sa.com
About Calypso Wireless
Calypso Wireless is the company behind the ASNAP(tm) technology for which it was granted U.S
. Patent #6,680,923 titled "Communication system and method" (http://www.uspto.gov search U.S. patent number 6,680,923), which covers the seamless roaming of voice, video and data between Wide Area Network access points, such as cellular towers (GSM/GPRS/EDGE, CDMA, WCMDA etc.) and short-range Internet access points (such as Wi-Fi, Bluetooth, etc.).
Calypso's patented ASNAP(TM) technology enables the cellular phones to automatically detect any available Wireless Local Area Network (WLAN) and then seamlessly switch between the signals of a standard cellular link towers and an available short-range broadband network such as cable or DSL with Wi-Fi. The integration of ASNAP(TM) technology will enable greatly enhanced services such as real time video conferencing via Calypso' cellular phones, PDA's (Personal Digital Assistance) or any mobile device powered with the company's ASNAP(TM) technology. The patent has also given Calypso the rights to offer license agreements to major mobile and ISP carriers as well as to cellular phones manufacturer and OEM's. Calypso has also built upon its patented ASNAP(TM) technology to create a new technology that could provide 'the' solution that allows satellite radio signals from carriers such as XM Satellite Radio (NASDAQ:XMSR) and Sirius Satellite Radio (NASDAQ:SIRI) to be readily received by all types of mobile wireless devices, thus generating a huge new potential revenue stream for both the satellite radio companies and the companies supplying service to mobile phones and devices and the manufacturers and retailers of those devices, as well for the licensing of this technology by Calypso.
Calypso Wireless is a publicly traded company headquartered in Miami Lakes, FL. Its common stock trades under the ticker symbol CLYW. For more information about Calypso Wireless and its products and services, please visit the company's Web site at http://www.calypsowireless.com.
Safe Harbor Statement under the Private Securities Litigation Reform Act of 1995:
All statements included or incorporated by reference in this release, other than statements or characterizations of historical fact, are forward- looking statements. These forward-looking statements are based on our current expectations, estimates and projections about our industry and business, management's beliefs, and certain assumptions made by us, all of which are subject to change. Forward-looking statements can often be identified by words such as "anticipates," "expects," "intends," "plans," "predicts," "believes," "seeks," "estimates," "may," "will," "should," "would," "could," "potential," "continue," "ongoing," similar expressions, and variations or negatives of these words. These forward-looking statements are not guarantees of future results and are subject to risks, uncertainties and assumptions that could cause our actual results to differ materially and adversely from those expressed in any forward-looking statement.
This release is intended as a forward-looking statement within the meaning of the Private Securities Litigation Reform Act of 1995. The risks and uncertainties that may affect the operations, performance development and results of the Company's business include but are not limited to (i) The ability to provide technology in the future, (ii) Unexpected changes in the technology market, (iii) The success of the Company's expansion and sales and marketing strategies (iv) Competition within the Data Synchronization market (v) The ability of the Company to continue to finance its long-term strategy and expansion (vi) The ability of the Company to motivate and retain the services of its key personnel and hire additional qualified personnel to meet evolving staffing needs.
http://www.calypsowireless.com/index.cfm
http://www.frost.com/prod/servlet/frost-home.pag
CONTACT:
Calypso Wireless Inc.
Tony Drake, 305-828-1483
http://www.calypsowireless.com
KEYWORD: FLORIDA NEW YORK ITALY INTERNATIONAL EUROPE
INDUSTRY KEYWORD: INTERNET E-COMMERCE COMPUTERS/ELECTRONICS MARKETING AGREEMENTS
SOURCE: Calypso Wireless, Inc.